Officials Say EEE Remains A Threat Until A Hard Frost. What Is That Exactly?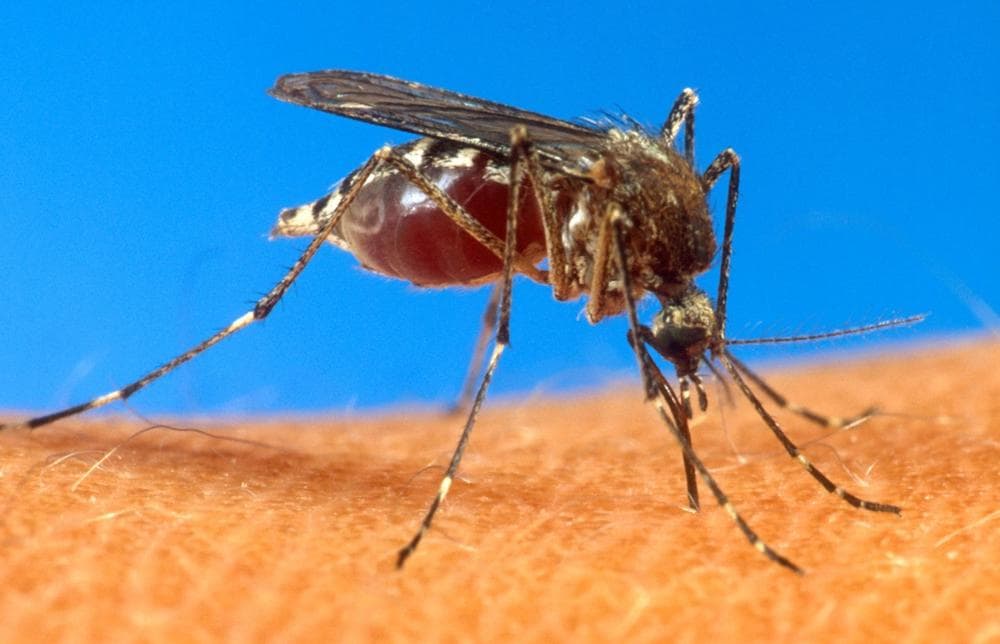 So far this year, 12 people have contracted Eastern equine encephalitis virus, or EEE, in Massachusetts, and as of Friday, four of those people have died from the disease.
The latest death was Scott Mosman, a 58-year-old man from Taunton, whose family says he first got sick on Sept. 6.
While Mosman's infection happened more than a month ago — and the latest confirmed human patient with EEE fell ill on Sept. 15 — officials said the risk for EEE and other mosquito-borne illnesses stays elevated until a "hard frost."
Dr. Catherine Brown, state epidemiologist for the Department of Public Health, told WBUR in an interview last month that most human cases usually happen before Sept. 15.
"We're past that now, but that's just the vast majority of cases, not all of them," she said. "Some mosquitoes — and some are still infected — will persist until a hard frost."
This notion that the risk for mosquito-borne illnesses like EEE and West Nile virus remains until a "hard frost" is an oft-quoted — if somewhat vague — piece of guidance from public health officials and researchers.
"We hear the term a lot, and I don't know if there's a hard definition for 'hard frost,' " said Tonya Colpitts, a microbiologist at Boston University School of Medicine.
But some distinction between frosts is necessary when discussing mosquito populations, Colpitts said. The kind of autumn morning when the grass is pale and fragile with frozen dew does not necessarily mean a hard frost has come.
"Just waking up and seeing frost, and the dew on the ground has frozen, is not a hard frost. If you just have an hour or couple of hours of below freezing, [mosquitoes] will live through it, happily go out and seek blood and bite humans," she said. "So, I've never heard anyone say this before, but maybe that's the 'soft frost.' "
These "soft frosts" can lower mosquito populations by shortening the insects' lifespans and slowing the rate at which new mosquitoes are born and mature into blood-sucking adults, Colpitts said. But it's only after multiple consecutive frozen nights that you have what researchers consider a "hard frost."
"You want successive nights of below freezing for several hours when the ground will actually freeze," Colpitts said. "A frozen ground is a hard frost."
Only then will new adults stop emerging and mosquitoes finally die, never to buzz again, she said. That typically does not happen -- in this part of the world -- until November. After that, only the mosquito eggs and larvae living in deeper water or by tree roots survive the winter.
The risk of mosquito-borne viruses like EEE and West Nile does drop as the temperature goes down, even if it's not completely gone, Colpitts said.
"When the weather gets colder, the mosquitoes can become less active," she explained. "And there will be fewer and fewer eggs hatching and larvae turning to pupae and maturing into adults."
But until the earth is frozen hard, these viruses remain a risk, so Colpitts advised keeping plenty of bug spray on hand.
"I have a 6-year-old, and I douse him in DEET-containing repellent whenever we go outside," she said. "The risk has always been really low because EEE is extremely rare. The chances you're going to get it out of the 7 million people in Massachusetts is extremely low."
But you don't want to be the one who does get EEE, she said. "So, definitely use repellent."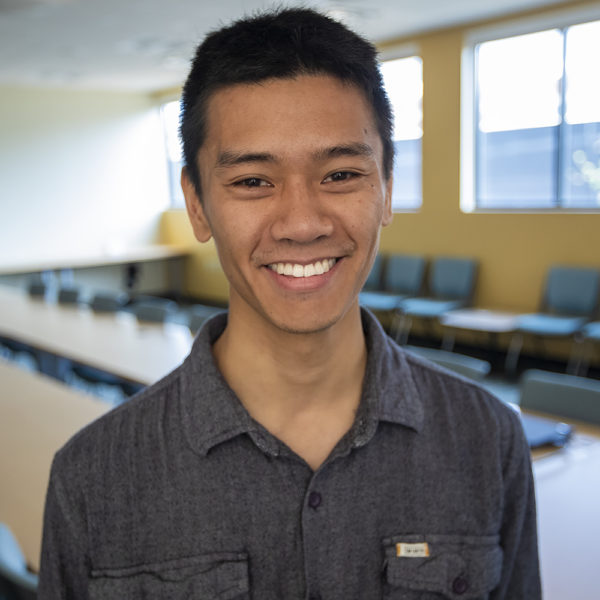 Angus Chen Reporter, CommonHealth
Angus Chen is a reporter for WBUR's CommonHealth.