'I'd Be Really Cautious At This Time': Epidemiologist On COVID Uptick And Easter Week
05:14
Play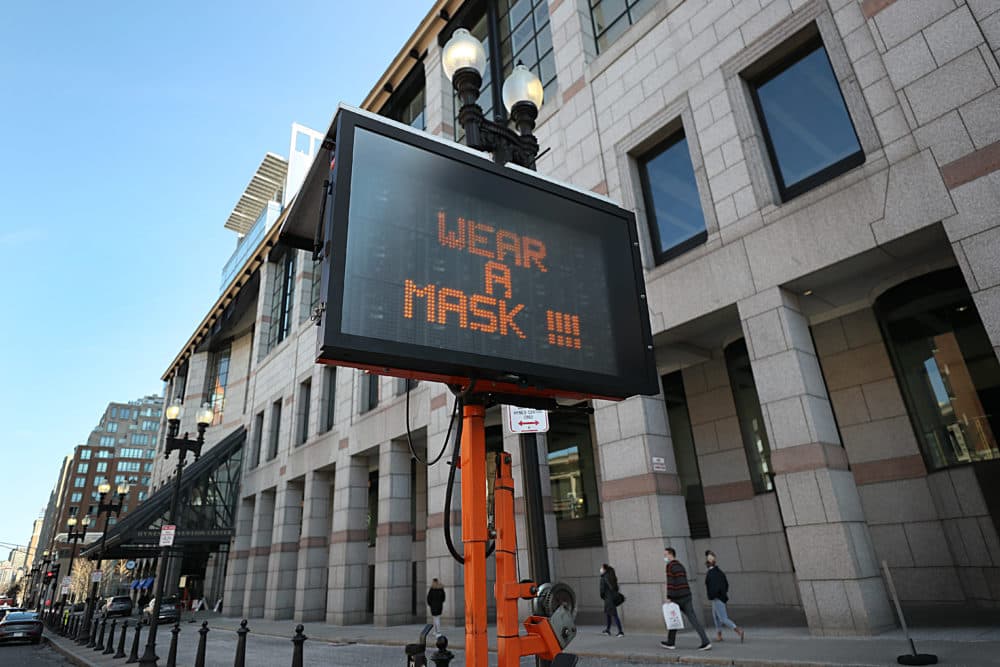 This Easter week, millions of Americans are being vaccinated daily. But cases of COVID-19 are also on the rise — nationally and here in Massachusetts — and some public health experts are sounding the alarm over another potential coronavirus wave.
Dr. Simone Wildes is an infectious disease expert at the South Shore Health network who also serves on Gov. Baker's COVID-19 vaccine advisory group. She joined WBUR Morning Edition host Bob Oakes to discuss the threat to Massachusetts.
Highlights from this interview have been lightly edited for length and clarity.
Interview Highlights
On sharing concerns with CDC Director Rochelle Walensky over another possible surge
I absolutely share the same sentiments with Dr. Walensky. Really, these are difficult times. We're almost at the end of the pandemic, but it really breaks my heart to see people, you know, not wearing their masks, not practice social distancing and not doing the things we've really been talking about. So very heartbreaking for me, especially at this time.
On the governor's pace of relaxing coronavirus restrictions in Massachusetts
Well, right now, I think — based on the numbers we're seeing — I think we can continue at the same rate in terms of reopening. However, if the numbers start increasing exponentially in the next few weeks, I think it would not be unreasonable to scale back the reopening.
Advice for those planning to attend synagogue or church this week
To be honest, I'm a little concerned that not everyone is vaccinated; not everyone follows all the public health measures. So I think at this time, as we see an uptick in the numbers, I'm really a little bit cautious about everyone going back to services, especially during this season where it's Easter; it's Passover. I would say, of course, if you are fully vaccinated, you're clearly in a better position than you would be if you were not. But I think if you have not been fully vaccinated, I'd be really cautious at this time about going to any kind of services. And of course, if you want to get together with your family, I would say make sure that you do it safely and that you try to follow all the public health measures while we get everyone vaccinated and as we're seeing an uptick in cases.
On the Massachusetts vaccination program
I must say that things have really improved since we started this in December, so we're making good progress right now. And at this time, I think that we're trying to stay ahead of the curve as much as possible. So I think we're in a good place right now in Massachusetts with regards to vaccinating everyone.
This article was originally published on March 30, 2021.
This segment aired on March 30, 2021.