6.0 Magnitude Quake Hits Puerto Rico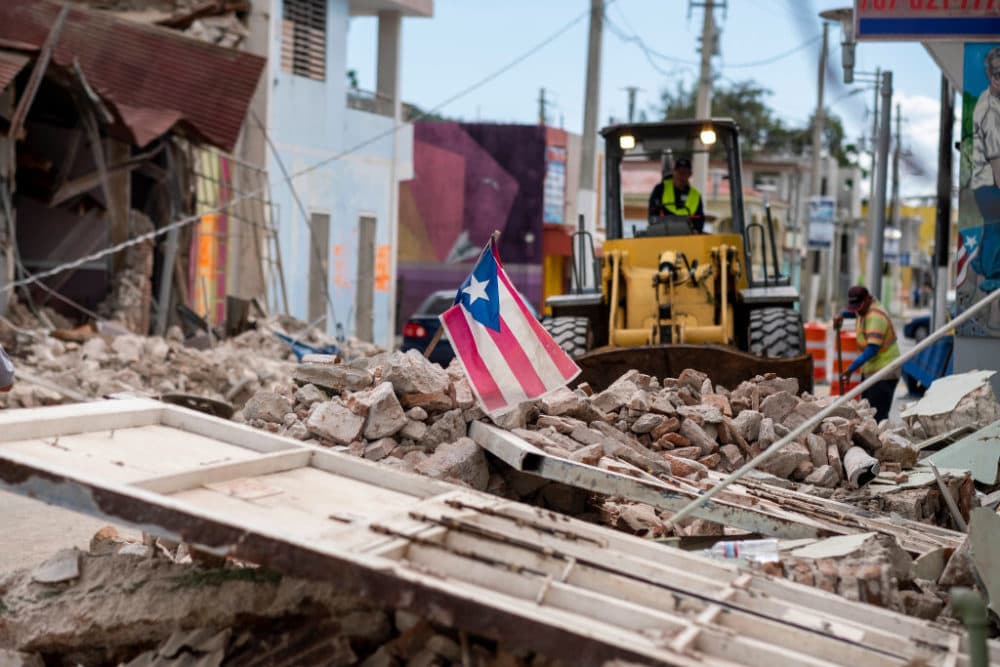 A magnitude 6.0 quake has shaken Puerto Rico, causing further damage along the island's southern coast, where previous recent quakes have toppled homes and schools.
The U.S. Geological Survey says the Saturday morning quake quake hit 8 miles (13 kilometers) south of Indios at a shallow depth of 6 miles (10 kilometers).
There are no immediate reports of the extent of damage or injury.
Natalie Bonsanti, 40, of Hudson, Mass. grew up in Puerto Rico. She said her mother, Alba Bonsanti, called her from San Juan immediately following the earthquake.
"Her voice was trembling, she was extremely nervous,"Bonsanti said. "It sounded like she was almost crying, if not crying. And she said, 'We just had another earthquake, the building keeps shaking. This one is lasting a long time.'"
It was the strongest shake yet since a magnitude 6.4 quake struck before dawn on Tuesday, knocking out power across the island and leaving many without water.
"I think people are tired, and they're scared," Bonsanti said. "[My parents] say they want [to leave]. I don't think they will, but a lot of people will. A lot of people are tired of it."
More than 2,000 people remain in shelters, many fearful of returning to their homes, and others unable to because of extensive damage.
"It's just very sad to see," Bonsanti said. "Economically, we're doing very poorly. We've had Hurricane Maria — before that we had Hurricane Irma — we're having nonstop earthquakes. ... I don't know if we can recuperate from this. And that hurts."