Welcome To Edify From WBUR
This article is more than 4 years old.
Edify is WBUR's new multimedia home for our education coverage in Boston and beyond. On air, here at wbur.org, on Facebook and Twitter, and in live events around town, we'll be discovering and sharing the stories that matter most to you.
From preschool to grad school, the education landscape is large. It's also complex, contested and sometimes confusing.
And too often it gets caught up in dense, jargon-filled policy debates that lose sight of what really matters: great schools, great teaching, and great opportunities to learn. For everyone, at every age, in every city and town.
That's why, at Edify, we do things differently.
We're humans, not policy wonks. And we're looking for human stories. Stories about the real people whose lives are touched by education. Students, teachers, parents … you.
Edify grew out of an earlier WBUR project, Learning Lab. It will continue the work we started there, and it will expand our coverage of education.
We want to go deeper, with fresh perspectives on where, how and why we learn. We won't just look at what's happening in education – we'll try to figure out why. And we promise to talk with you, not at you.
So help us take the education conversation beyond the usual voices. Connect with us on Facebook, follow us on Twitter, or drop us a line.
Tell us: When it comes to education, what would you like to know?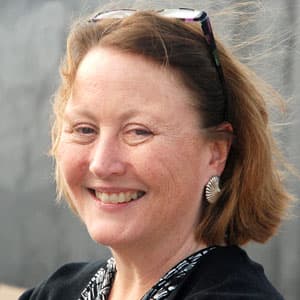 Louise Kennedy Contributor
Louise Kennedy previously worked with The ARTery and as editor of Edify.