Starting New, Or Starting Over: A Visit To Bunker Hill Community College Registration
03:32
Play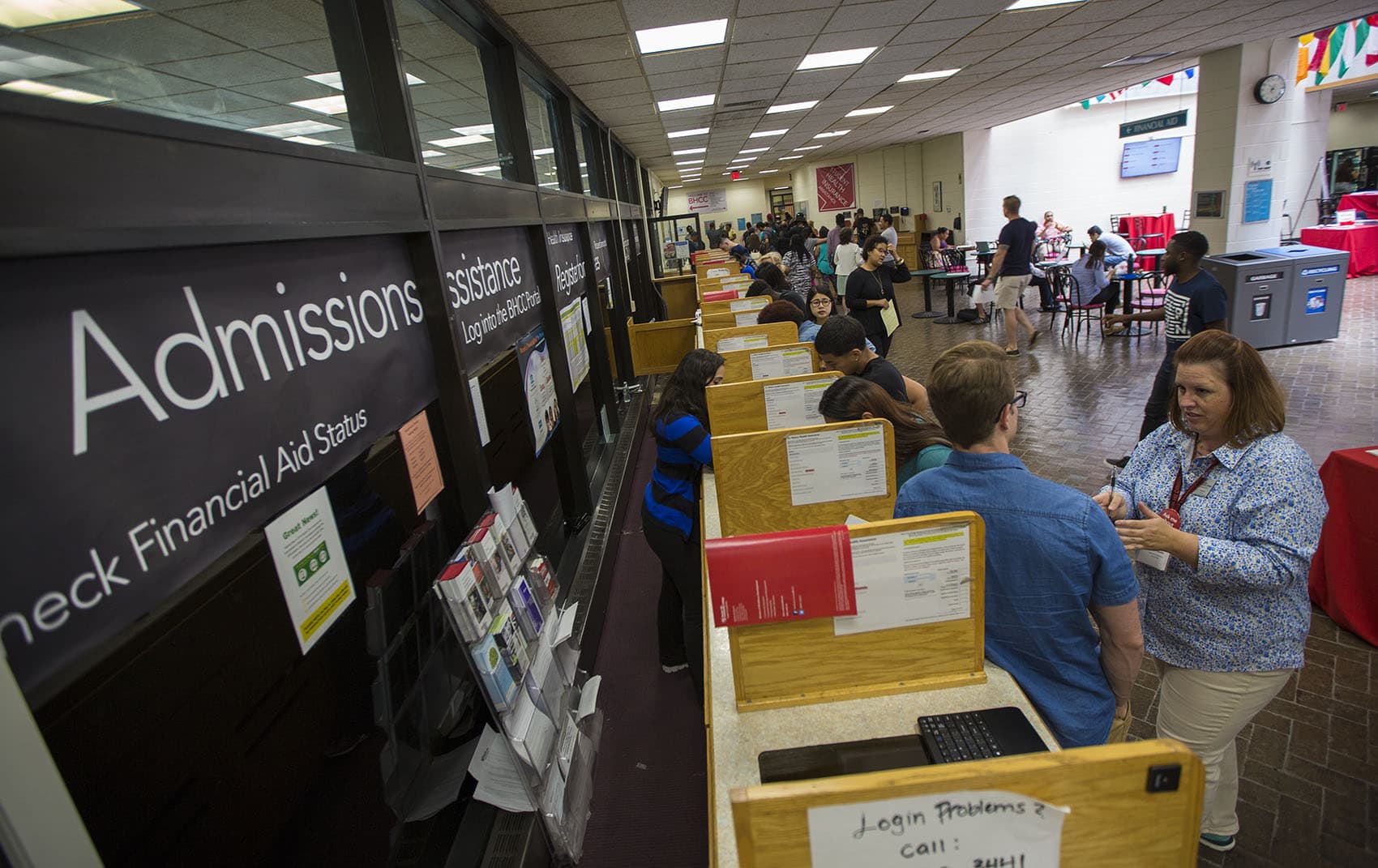 This article is more than 4 years old.
At 46 years old, Todd Moses is one of the oldest people in line for registration at Bunker Hill Community College, the state's largest community college.
It's warm outside and he's dressed in a denim jacket, jeans and a skull cap.
He's holding in his hands a folder stuffed with papers.
"I passed my GED," Moses says, explaining the contents. "I got my grant in here. You know, other stuff, my housing information."
Moses spent six-and-a-half years in prison.
He got out four months ago and he's trying to stay on the right track.
Recently, Moses remembered an offer he received as a teenager from BHCC.
"A long time ago," Moses says, "I had gotten a little scholarship to come here and I never did when I was younger. So now, I was just incarcerated, I been out for a little while, I'm not trying to go back and so I said, 'Since I was already accepted here about 30 years ago, I'mma go back and I'mma try it.' "
Moses says he wants to study psychology and maybe open a youth home for troubled boys.
"I'm not tryin' to take the short way out," he says, "I'm just tryin' to take the right way."
There is no "one type" of student at Bunker Hill Community College.
If you look up at the ceiling of the school's atrium you'll see the flags of 107 countries — representing 75 languages.
Melanie Vargas-Rodriquez moved to New England six years ago from the Dominican Republic. She decided recently it was time to go to school. She wants to set an example for her baby daughter.
"I start with my English to improve my English," Vargas-Rodriquez says, "and then, after that, I can do a career or something."
Some students travel far distances –- and sacrifice a lot.
"I usually work anywhere from 10 to 15 hours a day," says 20-year-old Daniel Francis, "and I'm picking up another job that I'm going to be working five days a week, so,  I'll have to find a way how to manage that out."
"How are you gonna do that?" I ask.
"I don't know. Hopefully I'll find a way," he says.
Francis takes an hour-long ride from Milton each day to classes, before going off to work at a food truck. He ends the night at his new job at the airport.
Francis says he wants to be a computer scientist someday.
"I'm overly ambitious," he says, "so I like to go above and beyond, even though it might tie me up sometimes. I like to put myself in a position where I can better myself instead of doing the minimum and just coasting."
After waiting in line for registration, Moses was told he needs to take an assessment test to take classes. He's says he is OK with that.
"The hardest part will be dealing with my own self," Moses says, "as far as being able to come sit in the class and to get over certain little things in life that I haven't really been accustomed to, you know?"
Thirty years after receiving that scholarship offer at Bunker Hill, Moses says he's as ready as he'll ever be for a new opportunity to be a student again.
This segment aired on September 6, 2016.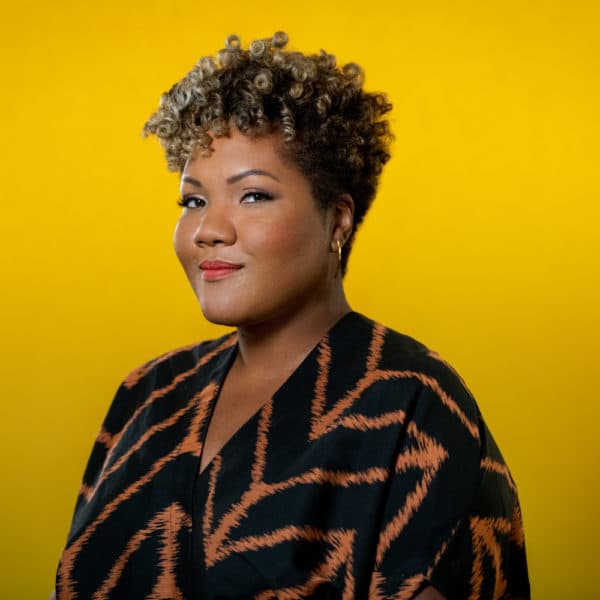 Tonya Mosley Co-host, Here & Now
Tonya Mosley is the LA-based co-host of Here & Now.