Federal Rollback Of Transgender Protections Prompts Concern — But No Change — In Mass.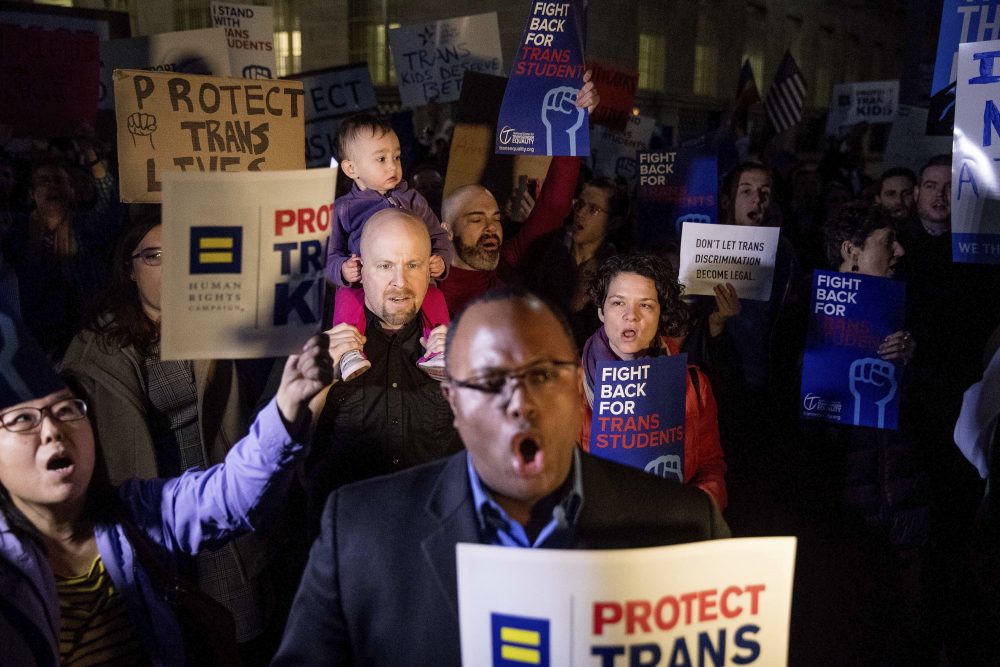 This article is more than 3 years old.
In Massachusetts, the Trump administration's announcement Wednesday that it will rescind protections for transgender students that its predecessor issued has been met with worry and anger among LGBTQ youth and advocates. Meanwhile, groups arguing for religious freedom expressed their support for the move.
But experts from the Massachusetts attorney general's office, as well as lesbian, gay, bisexual, transgender, queer and questioning advocacy groups, say the federal change won't make a dent in state legal protections that have been years in the making.
How Mass. Helped Shape Obama-Era Transgender Protections
Last spring, the federal Departments of Education and Justice asked in a letter that American public schools interpret Title IX — the landmark sex-discrimination legislation from 1972 — as also barring discrimination based on "gender identity." Furthermore, the letter said students must be allowed access to restrooms, locker rooms and sports teams "consistent with their gender identity."
"There's no room in our schools for discrimination of any kind," then-Attorney General Lorreta Lynch said as she shared the guidelines.
The federal recommendations from President Obama's tenure were based in part on guidance developed in 2013 in Massachusetts and promulgated by the office of Mitchell Chester, commissioner of the state Department of Elementary and Secondary Education (DESE).
Activist and attorney Andrew Beckwith remembered Chester's 2013 guidance as "outrageous," and said he's pleased its federal equivalent has been rolled back.
Beckwith is the president of the Massachusetts Family Institute, a conservative group that opposes same-sex marriage and works toward "strengthening the family and affirming the Judeo-Christian values upon which it is based."
He recalled confronting the commissioner in 2013 with dozens of like-minded parents concerned about the privacy and safety of students — especially young women who they were appalled would be asked to share dressing rooms with people he described as "anatomical males."
"At that meeting, Chester said, 'Look, this is policy guidance — guidelines, not a mandate.' " Beckwith said he and others took that to mean that in the end, individual districts and educators "had the right to decide how to handle these sensitive issues of gender identity."
Beckwith hopes that in voiding the Obama-era guidance, Trump's cabinet has further freed up local decision-makers to make different — and likely more limited — accommodations for transgender students.
In Mass., Advocates Say 'State Guidance Still Stands'
That is indeed the upshot from this news in large sections of the U.S. In a letter released late Wednesday, Education Secretary Betsy DeVos (who reportedly opposed the rollback) argued that complex questions of enforcement are "best solved at the state and local level."
But by now it's clear what sort of solution Massachusetts prefers. Since 2012, state lawmakers have repeatedly affirmed a hardline stance against discrimination based on "gender identity" across nearly all state services and public accommodations.
Representatives from the office of Attorney General Maura Healey told WBUR in an email that DESE's guidance will still apply in schools, regardless of the federal government's announcement.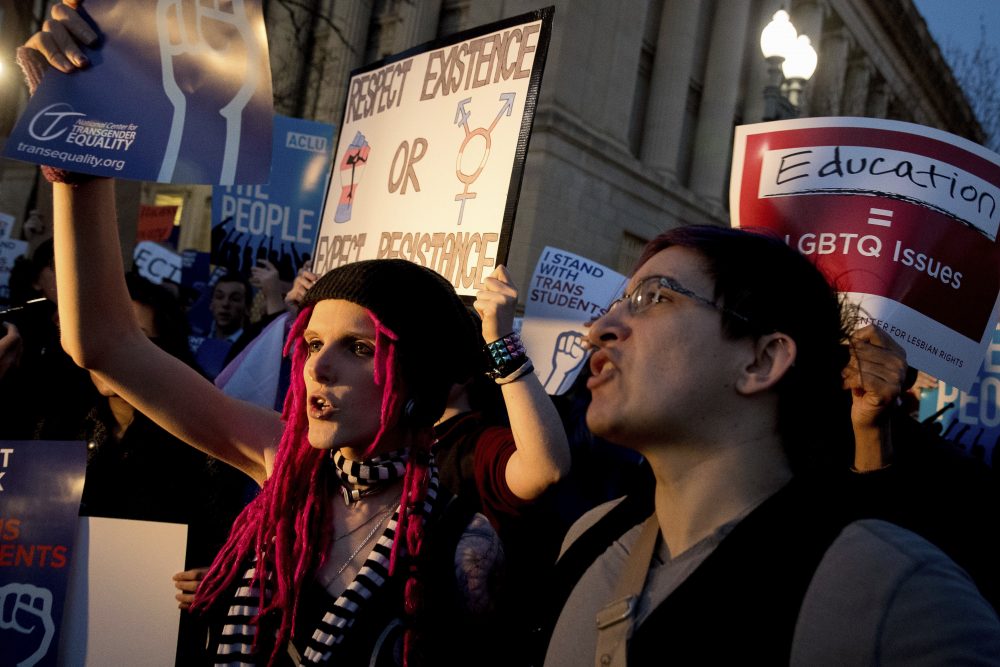 Hannah Hussey, policy director at the Massachusetts Commission on LGBTQ Youth, agreed that while the new guidance has sowed confusion elsewhere, no such discrimination is allowed in Massachusetts.
"Our state guidance still stands. Our state non-discrimination law still stands. So nothing has changed for Massachusetts students, other than the emotional impact," Hussey said.
But "the federal government is sending a very harmful message to transgender students by rolling back this document," she said, adding that transgender students are at higher risk of suicide and suicidal ideation, eating disorders, substance abuse and truancy.
For an illustration of what the commonwealth has accomplished, Hussey pointed to the recent work of the nearly 25-year-old Safe Schools Program that the commission runs in partnership with DESE.
The program has started to offer training and technical assistance to teachers and administrators that might not be certain as to how to support a transgender student, or comply with state law.
"Our state guidance still stands. Our state non-discrimination law still stands. So nothing has changed for Massachusetts students, other than the emotional impact."

Hannah Hussey, policy director at the Massachusetts Commission on LGBTQ Youth
Landon Callahan, a freshman at Fitchburg State University who works part-time as a Safe Schools trainer, spoke from experience. He transitioned from female to male a few years ago as a sophomore at a vocational high school.
"My school didn't have any experience with transition. They weren't even aware of the guidance," he remembered. At first they didn't allow him to use school bathrooms and or to change his name in school records.
Eventually, they got the hang of it. But there were a lot of painful days in between.
"It would've been much better if they knew about it before," he said. "For a lot of people, it really is super important to be able to use the correct bathroom, and to be called the right name. I can't explain why it makes such a difference, but it really does."
Callahan said the policy change — and the threat of backsliding — does make him worry for kids like him across the country, but that he feels "really lucky" to live in Massachusetts.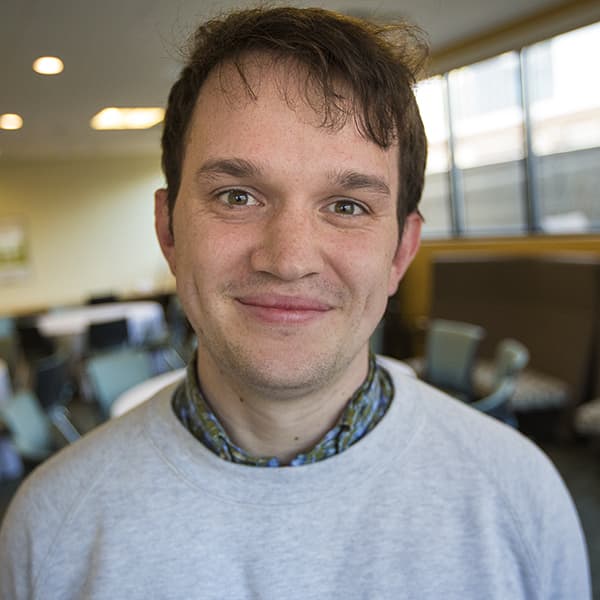 Max Larkin Reporter, Edify
Max Larkin is a multimedia reporter for Edify, WBUR's education vertical.