Harvard President Drew Faust To Step Down Next Year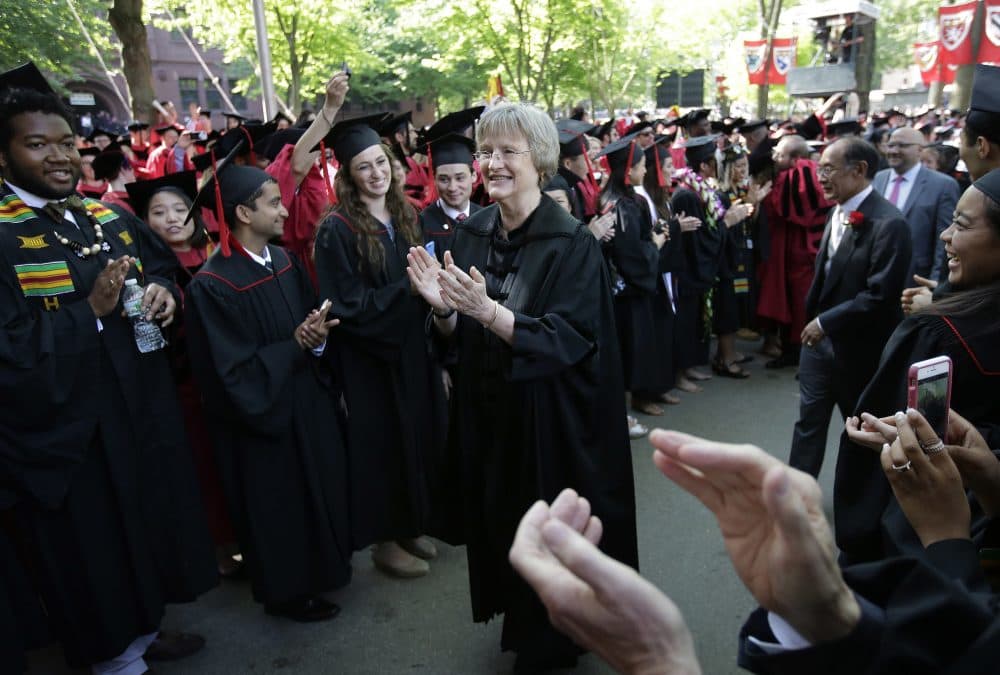 This article is more than 4 years old.
Harvard President Drew Faust, the first woman to lead the university, announced Wednesday she will step down in June 2018 after more than a decade.
In a letter to faculty, staff and students, the 69-year-old Faust said the end of the next academic year was the right time to step down, in conjunction with the end of a five-year-long fundraising campaign that has raised $8 billion.
"On June 30, 2018, I will complete my eleventh year, and the Harvard Campaign will reach its conclusion," Faust wrote in the letter. "It will be the right time for the transition to Harvard's next chapter, led by a new president."
Faust said in her remaining year on the job she would continue to work on several goals, including "combating the ongoing threat to federal funding for research" and "advancing the work of inclusion and belonging that enables every member of our community to thrive."
Faust is a historian whose scholarship has focused on the American South and the Civil War. It was her idea to put Harvard's ties to slavery on display earlier this year.
The Harvard Corporation will assemble a search committee "in the coming weeks" to select a new president, William Lee, the corporation's senior fellow, wrote in an email to alumni.
This article was originally published on June 14, 2017.