After Allegations Of Abuse As Priest Surface, State Education Official Leaves Post
This article is more than 1 year old.
A high-ranking official in the Massachusetts Department of Elementary and Secondary Education (DESE) has left his post after his name surfaced on a list of clergy accused of sexual abusing children.
Keith Westrich, 64, left his post on Aug. 9. The Archdiocese of St. Louis revealed late last month that Westrich faced "substantiated allegations of sexual abuse of a minor" as a priest.
"The allegations are deeply disturbing and I think it's important for us to get to the bottom of it as soon as we can," Gov. Charlie Baker said Wednesday, noting that "an investigation has begun."
Jackie Reis, a DESE spokesperson, wrote that Westrich was placed "on leave immediately upon [DESE] becoming aware of the allegations." Reis added that Westrich plans to retire, and that the state retirement board will determine his eligibility for a pension.
According to information the archdiocese released, Westrich was ordained a priest in 1981. The release said he was "removed from ministry," but never "laicized" — that is, stripped of his clerical status.
Barb Dorris, a survivor of clergy sex abuse and activist who lives in St. Louis, had no particular knowledge of Westrich's case. But she noted that her archdiocese, like the one in Boston, practiced little in the way of accountability. "St. Louis had a priest that they knew was a problem," Dorris said, "and they just allowed him to leave. Why weren't the police called?"
Dorris's archdiocese yearbooks showed that Westrich spent 1982 at Our Lady of Fatima, a parish in Florissant, Missouri — a St. Louis suburb. By 1983, he was at Holy Family, in the city of St. Louis.
In an email, Peter Frangie, an official with the St. Louis archdiocese, confirmed that Westrich "had his priestly faculties removed" in 1986. "Westrich left the ministry shortly [thereafter] and did not respond to inquiries from the Archdiocese," Frangie added.
Westrich has worked at DESE since at least 2003, when he oversaw a work-based learning program for students who had struggled with state tests.
Reis says DESE formally hired Westrich in 2009, while he was paid as a contractor in 2008. But Westrich's name and a contact number appear in an archived DESE staff directory from April 2002, during which time, Reis said, he "worked closely with the department."
According to a February 2019 DESE organizational chart (.doc), Westrich served most recently as associate commissioner for college, career and technical education, with oversight of the state's vocational schools and other programs. State payroll records show that Westrich earned a $119,602 salary in 2018.
It's unclear how much contact Westrich would have had with children in his largely bureaucratic roles at DESE. In 2010, according to reporting in the Worcester Telegram and Gazette, he judged a design competition at Assabet Valley Regional Technical High School and presented the winners with a check.
In between his time in St. Louis and arriving at DESE, Westrich worked for Protech, a school-to-work program overseen by the Boston Private Industry Council, a nonprofit group, starting in at least 1990. At first, Westrich was listed as the neighborhood lead for West Roxbury. By 1996, he was listed as ProTech's director.
Ava Sasani and Kathleen McNerney contributed to this report. 
Correction: An earlier version of this article stated that Westrich began his work as a paid member of DESE's staff in 2003. Westrich worked closely with the department starting in at least 2002, but wasn't officially hired until 2009. We regret the error.
This article was originally published on August 14, 2019.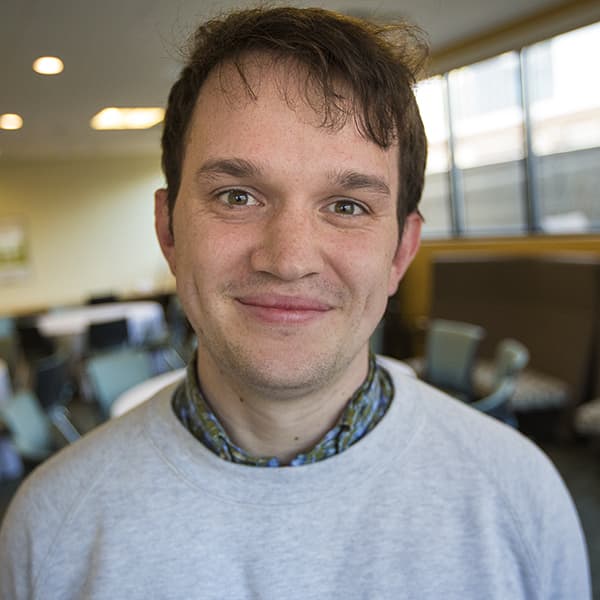 Max Larkin Reporter, Edify
Max Larkin is a multimedia reporter for Edify, WBUR's education vertical.