Hampshire College's New President Reflects On A Year Of 'Hard Choices'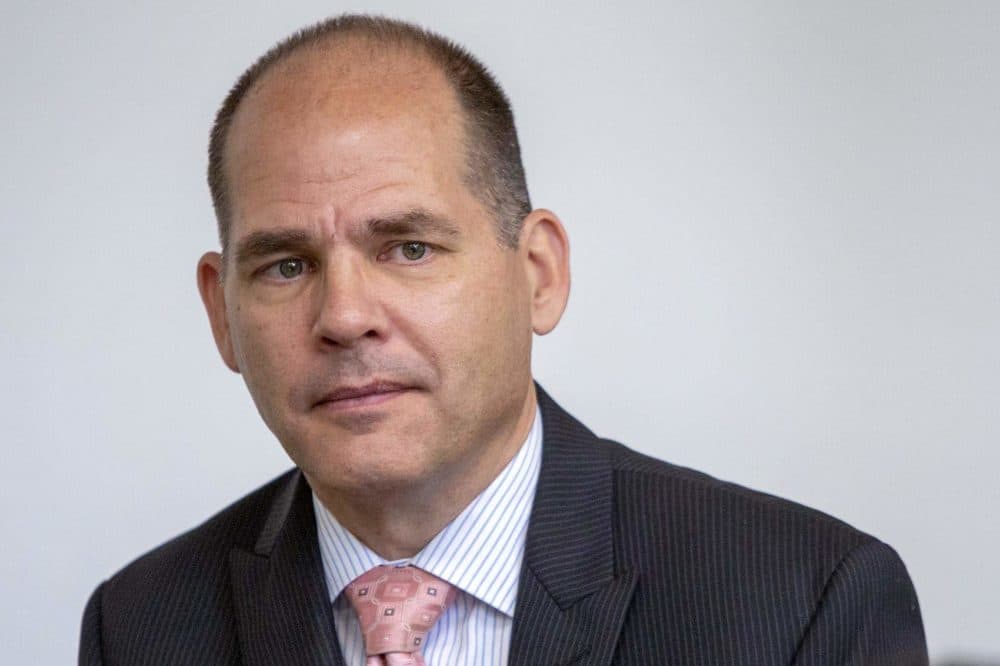 This article is more than 1 year old.
It's been a tumultuous year for the Hampshire College community. The small liberal arts school in western Massachusetts was pushed into the national spotlight in January after announcing it faced significant financial struggles and was considering a strategic partnership, or merger, with another school. Since then, the institution decided it would not enroll a freshman class this year. It also has seen student protests, witnessed the exodus of the school's president and about a third of its trustees, and survived a probe from the region's accrediting agency, the New England Commission of Higher Education (NECHE).
Wrapping up his first semester leading Hampshire College — and in the middle of a $60 million fundraising campaign — school President Ed Wingenbach sat down with WBUR to discuss the changes the institution is working through now and what lies ahead.
Editor's note: This conversation has been edited for length and clarity.
The announcement that Hampshire College was seeking a strategic partnership made national headlines. Has all of the media attention to the school's financial struggle impacted enrollment?
There's a saying that there's no bad publicity. I don't think that's entirely the case here, but I think the fact that Hampshire's struggles got such coverage nationally says something about the advantage that we have. People pay attention to what happens at Hampshire College.
We continue to have the attention of students, parents and families who are interested in the student directed education that only Hampshire provides.
Part of the challenge right now is knocking down the crisis coverage of last spring. There's this sort of ambient sense that what happened at Hampshire is similar to what happened Mount Ida, which ultimately closed.
Is Hampshire College financially stable now?
Right now, financially, we are stable. We recently submitted a financial plan to NECHE who asked us to demonstrate that we were financially stable. They have affirmed our accreditation and have asked for a follow up report two years from now. Read into that what you will. I read that as a confident endorsement of our plan.
Over the course of the next 4 years — as we return to full enrollment — our revenues from student tuition should ultimately produce a balanced and then positive budget.
How we got there was, between last spring and now, significant reductions in our operating budget of about 20%. Much of that [was] in personnel but some of that [was] in also consolidating programs and focusing really relentlessly on what serves the core of our mission.
If we had accepted a class this year, we would have a balanced budget right now.
What we need to do between now and four years from now, when we have a full campus full of students, is just sustain that level of operations so that the two can come into alliance. The trick to that, of course, is to raise funds from our extended community to bridge that gap. That is fairly large now, and then shrinks over time. That's $60 million over five years. We're right on pace to raise that amount of money.
About a half or two thirds of this fundraising campaign is for operational expenses to fill that hole. We don't need that money to operate if we have full enrollment of students. After the four years, if we continue to raise money, it will be to build other opportunities for students on top of our core operations. We just need to get from here to there.
A 20% reduction to your operating budget is a significant cut. Do you think something is lost when you make steep budget cuts like that?
We're going to be a faculty of 70, not a faculty of 100, and we're going to get there in a variety of ways. Hopefully, most of it will be attrition and retirements. But we've got to get there.
I wouldn't diminish what it means to people when they lose people in their community. But the mood on campus, I think, is really very positive. One of the things that's important to note here is that our student to faculty ratio is about 11-to-1 right now. In 2010 to 2013, it was 15-to-1. Nobody would suggest that Hampshire college in 2010-2013 was not providing a quality education. So, returning to full enrollment, we will ultimately be back at a student to faculty ratio of 15-to-1.
In the past, there was growth in hiring and expenses that was not connected intentionally and carefully to what had been a slowly declining number of students. So now we had to do a wrenching adjustment to get us back to where we should have already been.
Had we done that — either slowly over time or even all at once — last spring, we would be in a really good place.
What tasks or changes does the school have to take on immediately to remain sustainable in the long term? 
First, we had to stabilize ourselves and our operational budgets and develop a fundraising campaign to make that happen. We've also been focused on deepening our experimental and innovative element.
But there are probably things we should be looking at down the road. I'm particularly interested in, for example, opportunities to take adult learners to complete degrees.
We have some unique advantages. We're a competency-based college. When you've completed your year-long final project and defended it, you get to graduate. So you (an adult learner) could put together a basis of an education. Then you could propose a project. And if it's a good project, then we could take you in and say, 'OK, complete this project and you've got a college degree.' There are opportunities like that that we should be pursuing.
I also need to build more relationships with community colleges in the region. There are a lot of things we should be looking at to keep moving.
The National Association of College and University Business Officers estimates that private colleges and universities now discount their tuition in financial aid packages by an average of nearly 50%. Is that sustainable? If the costs to the university are going up, how do you make that math problem work at Hampshire?
Coming out of last spring, we adjusted our budget and our expenses in really creative ways by turning to our faculty and staff and alums and saying, 'here's a problem. Let's work together to solve it.' We've matched our budget to our expenses. Part of that is by focusing primarily on what we do best, like our educational model, and not anything else.
I'm not worried about the discount rate. What matters is the amount of revenue the college can generate relative to its own survival. Hampshire is in a fairly good position relative to other liberal arts colleges. We have a very distinct identity, we draw enrollment nationally and we've had growing applications over the last 5 years.
So then why was the school so seriously considering a merger back in January?
I think there were real concerns among previous leadership with the trend lines, where if you see over the course of several years that you're spending more money and you're revenue is going down. If you don't think you can control expenses, and you don't think you can raise enough money to close that gap, then it is probably responsible to say, 'let's get ahead of that.'
If you're convinced the trend lines can't change, then it would have been the right thing to do something like merge. But it turns out that those assumptions were wrong. We've been able to control our costs without undermining our educational effectiveness. And our alumni and others who care about Hampshire have poured out with support financially. Since January of this year we've raised $11.2 million.
EDITOR'S NOTE: In previous reporting from WBUR, former president Miriam Nelson stood by her decision to seek a strategic partner. In a question and answer session held with students just after the announcement in early February (reported by the Daily Hampshire Gazette), Nelson explained that leadership was worried about losing accreditation.
What lessons has school leadership taken away from the experience? And what advice do you have for other small liberal arts schools facing financial struggles?
The first recommendation that I would make is invite the members of your campus community to work with you to solve problems. You have this amazing resource of faculty and staff. They believe in the mission. They're committed to the place and they're problem solvers. I think part of the problem Hampshire faced last year was not turning to the community and saying, 'Here's our challenge,' instead of saying, 'Here's what's happening and we can't do anything about it, so I guess we're going to merge.'
Also, small colleges that can't identify really clearly how they are different from other small colleges won't be able to survive unless they are incredibly wealthy. You need to figure out what approach to the liberal arts is going to be yours, and that is compelling. That's going to involve some really hard choices. And that's why people say they're going to do that but often don't. Which is why I say invite people in.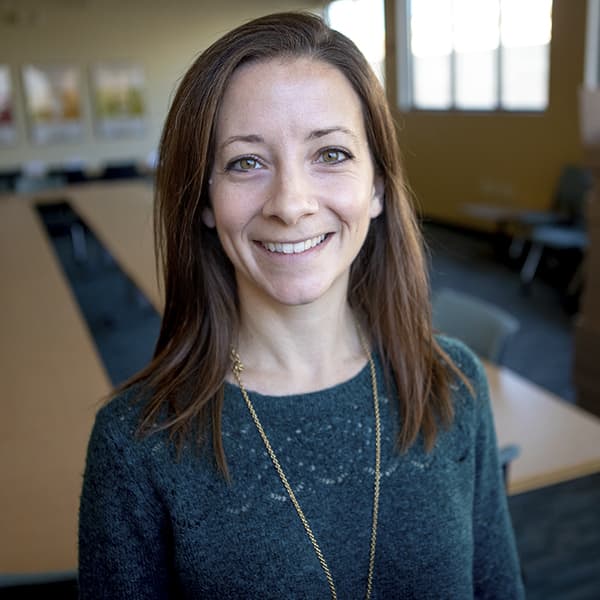 Carrie Jung Senior Reporter, Edify
Carrie is a senior education reporter with Edify.