Even On Black List, Epstein Maintained A Presence At Harvard, Investigation Finds
An internal report has found that Harvard University accepted nearly $9.2 million in gifts — slightly more than has been previously disclosed — from the late financier Jeffrey Epstein.
The 27-page report, released Friday, found that all of Epstein's two dozen gifts to Harvard date from before his 2008 conviction for soliciting minors for sex. That was not the case at MIT, where Epstein continued to make gifts until 2017.
But it also shows that he maintained financial and personal relationships, and even an office, on Harvard's campus from shortly after his release into late 2018 — long after he was released from prison.
Epstein's legal trouble coincided with the appointment of Drew Gilpin Faust as the university's president in 2007. The report quotes a November 2008 email from Stephen Kosslyn, a Harvard psychologist and Epstein beneficiary, expressing Faust's apparent ban on further giving: "If Drew weren't opposed to taking [Epstein's] money, there wouldn't be a problem . . [.] but she is."
Even after gifts in his name were turned away, Epstein helped steer millions of dollars to prominent Harvard faculty. In particular, the report finds, he played a role in "facilitating" $7 million in gifts from investor Leon Black to Martin Nowak, the head of Harvard's Program for Evolutionary Dynamics. In 2014, Harvard development officers wrote Epstein's accountant to thank him for "expedit[ing]" Black's gifts.
The report also says that in 2015, Epstein and his staff "facilitated" Black's $2 million gift for George Church, one of Harvard's top biological scientists. And Epstein made a personal contribution to Verse Video Education, a poetry-minded non-profit organization run by Elisa New, a professor of English at Harvard and spouse to Larry Summers, Harvard's former president.
In the report, investigators quote donors as denying that Epstein directed the gifts or contributed his own money in their names.
The report also details how Epstein carved out a home on Harvard's campus: as a "visiting fellow" studying psychology in 2005 — before he went to prison — and as a frequent visitor shortly after his release.
The investigators estimate that Epstein made about 40 visits to Harvard from 2010 and to the fall of 2018. He had a permanent keycard that allowed him to enter Nowak's offices in One Brattle Square. There, the report finds, he met with researchers of interest to him, and was "routinely accompanied" by women, apparently in their twenties, whom he introduced as his "assistants."
The report was prepared by Diane Lopez, Harvard's general counsel, and two other attorneys — including one from Foley Hoag LLP, an outside law firm. It recommends the consideration of "disciplinary action" to be taken against Nowak. On Friday, Claudine Gay — dean of Harvard's faculty of arts and sciences — announced that Nowak has been placed on paid administrative leave pending a disciplinary decision.
The report also recommends that when the university rules out a donor, faculty and staff should also be clearly informed "not to ask that donor to solicit funds from others."
As he commissioned this investigation in September 2019, Harvard President Lawrence Bacow described the sex-trafficking charges that landed Epstein back in jail — where he died last year — as "utterly abhorrent" and "reprehensible."
In a letter accompanying the full report, Bacow announced that the unspent remainder of Epstein's gifts — totalling just over $200,000, around 2% of Epstein's overall giving — was distributed to two charities that support victims of human trafficking and sexual assault.
In that way, Harvard departed from the approach taken at MIT, where Institute President Rafael Reif and implicated faculty members pledged to make gifts to anti-trafficking and other charities equal to the $850,000 they had received from Epstein — albeit mostly after his conviction.
At Harvard, Bacow announced an effort to implement the report's top recommendations, including an effort "to clarify and expand procedures related to the review of potential gifts" and a streamlining of communication about official decisions relating to large gifts.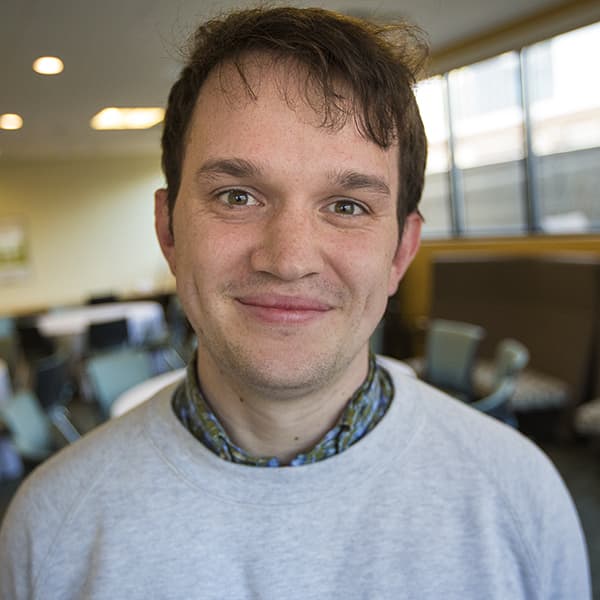 Max Larkin Reporter, Edify
Max Larkin is a multimedia reporter for Edify, WBUR's education vertical.