Boston Teachers Allege District Is Violating Safety Agreement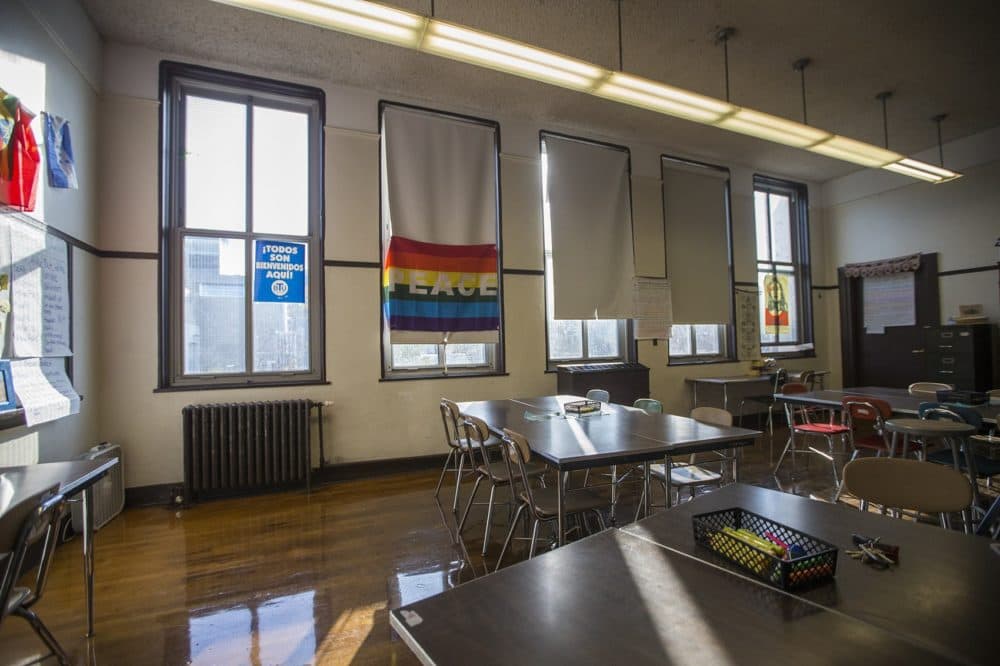 After Boston passed a pandemic threshold, BPS educators say a district policy requiring teachers to report to work in person now violates a prior formal agreement. Later today, the Boston Teachers Union (BTU) will begin to seek an injunction.
According to Boston Public Health Commission data published yesterday, 4.1% of the city's tests for the coronavirus came back positive in the past week. The Sep. 9 memorandum of agreement signed by the city's school committee and the BTU states that the district "will transition to full remote learning for all students and BTU bargaining members will have the option to be remote as well" if the weekly citywide positivity rate rises above 4%.
But BPS Superintendent Brenda Cassellius wrote staff yesterday to say that number was "conservative," and that educators currently teaching the district's high-needs students would "be expected to report to their school buildings" today. Multiple school principals have repeated the message to their own staff, saying that failure to report for work could result in discipline.
District officials cite the next sentence of the Sep. 9 memorandum, which reads: "When the Boston Public Health Commission or other City or State authority determines that the school district can reopen, BTU bargaining unit members will be expected to return to BPS buildings."
After the surge in cases in Boston, Mayor Marty Walsh postponed the next phase of school reopening, which would have seen larger groups of students return to the classroom.
But BPHC officials told BPS yesterday that they and the city's COVID-19 task force believe it is "appropriate to continue offering in person instruction for our high needs students, and that we are in compliance with the MOU between the parties."
In a bulletin shared last night, BTU president Jessica Tang advised members that their in-person presence is now optional under the Sep. 9 agreement — and that the union will "support any educators that may face undue repercussions as a result of exercising their right to work safely."
At the Mather Elementary School in Dorchester, Lea Serena, a second-grade teacher and BTU representative, said that around 14 teachers were absent Thursday, but didn't know how many were out in response to pandemic-related concerns.
Serena said that the building, normally home to around 560 students, is welcoming just 35 children this week, and that roughly half of the school's 65 staff have been in the building since it reopened.
Serena — who contracted COVID in the spring — said the building felt reasonably safe. But she added that "we haven't received [personal protective equipment] from the district," that staff struggle to open the building's windows, and that they were given "$20 Walmart box fans" for ventilation. She added that the school has had trouble with both mold and rodents in the past.
At a press conference in Government Center yesterday, Cassellius and Mayor Marty Walsh announced that they would delay the wider reopening of BPS's buildings by at least one week, to October 22.
But alongside parent-organizer Roxann Harvey, they also made an impassioned plea that in-person learning should continue to be available for the 3,500 or so "high in-person priority" students invited in so far — among them, students with disabilities and English learners.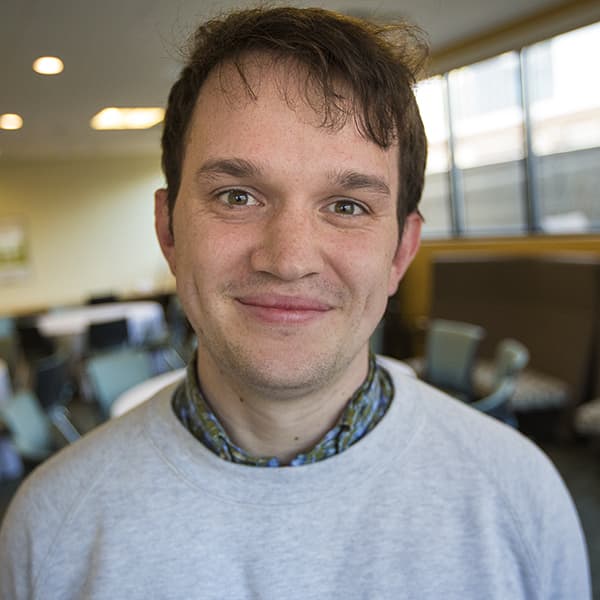 Max Larkin Reporter, Edify
Max Larkin is a multimedia reporter for Edify, WBUR's education vertical.