Long Orders And Secret Menus: The Struggles Of Being A Starbucks Barista
17:21
Play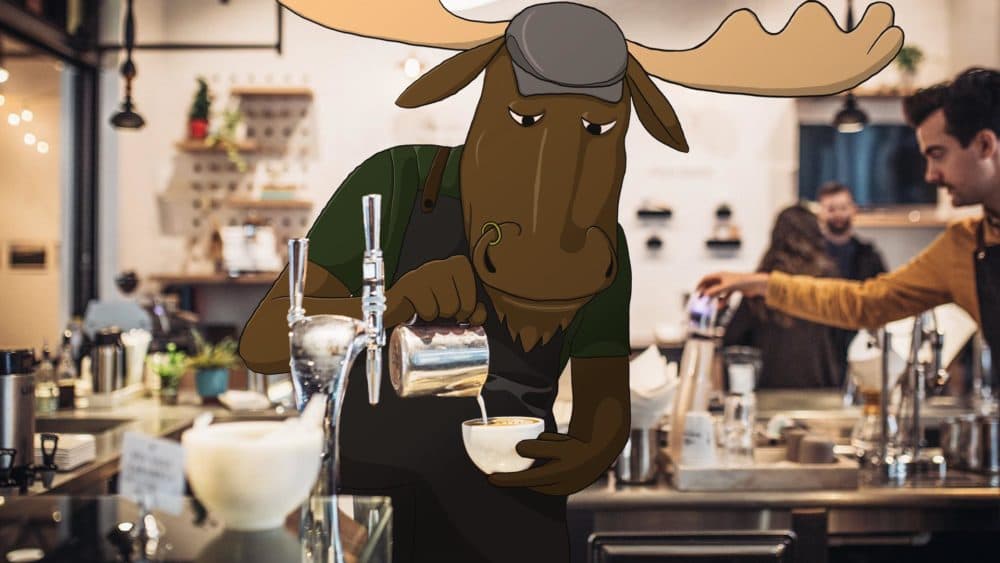 One of the things that makes Starbucks so well liked by people everywhere is the amount of customization you can do with your drink. But is there such a thing as too much customization?
On this week's Snacktime, Amory tells Ben about the viral "Edward" order as well as the recent TikTok trend of people ordering drinks at Starbucks from a supposed "secret menu."
Thanks to Shaun Fawson for this week's featured art,"Moose Barista." You can find more of their work on Instagram @shaun_fawson and at @tdlapodcast.
Show Notes:
Support the show:
The best way to support Endless Thread is with a monthly donation to our home station, WBUR. And, for a limited time, everyone who makes a monthly donation will get limited edition Endless Thread socks and access to special bonus content! Donate here.
Story continues below
Subscribe to the podcast
Contact Us:
We want to hear from you! Tell us about your reaction to this episode or send us a story idea. There are a few ways to reach us:
Post or comment in the official Endless Thread subreddit
Send us a direct message on Reddit. Our username is endless_thread
Email us at endlessthread@wbur.org
Leave us a voicemail at 857-244-0338