Story continues below
Subscribe to the podcast
Anyone who once called the internet a passing fad has been laughed out of the room. That doesn't mean we feel great about its current state. Election tampering, trolling, bots, and a constant barrage of fake news have many of us wondering if "dumpster fire" really is the best analogy for our digital existence.
But the internet is also a vast, curious place full of people connecting in ways they never imagined they could. It reflects human potential — the weird, the wonderful, and even the scary stuff.
Hosted by Ben Brock Johnson and Amory Sivertson and made by WBUR, Endless Thread examines the blurred line between the online world and the real world. Every week, the show dives into untold histories, unsolved mysteries, and some of the most compelling stories the internet has to offer.
Launched in January of 2018, Endless Thread publishes episodes on Fridays. Episodes hold up to the test of time, so go ahead, start at the beginning! Or listen to some of our past favorites HERE.
---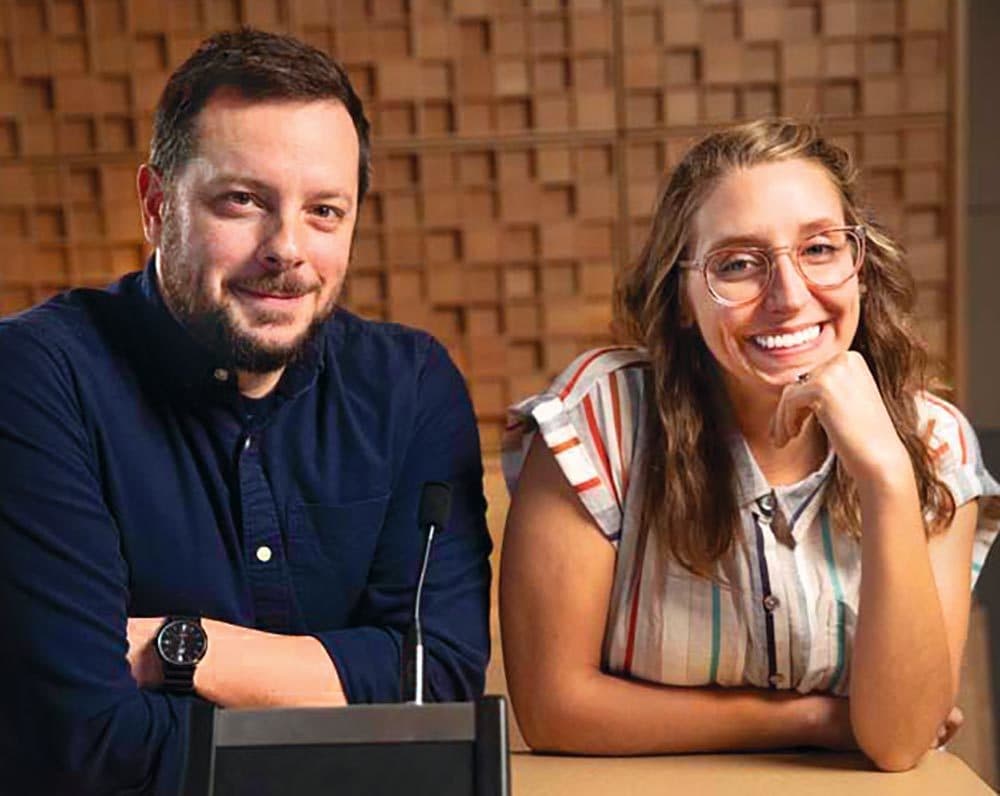 Ben Brock Johnson is the executive producer of WBUR's podcast unit, the iLab. Ben also co-hosts the podcast Endless Thread, serves as a tech correspondent for Here and Now, and is a guest host for WBUR programs including On Point.
Amory Sivertson is a senior producer in WBUR's iLab and co-host of Endless Thread. Previously, she was one of the founding producers of Modern Love: The Podcast and Dear Sugar Radio (now Dear Sugars). Before joining WBUR's iLab, she was the studio director and a producer for Radio Boston. Amory is also a musician, releasing her fourth album later this year. Follow her on Twitter @amorymusic.
Got a story for us? Get in touch!