Internet Humor Meets A Massive Song Collection In 'Weird Spotify Playlists'
22:00
Play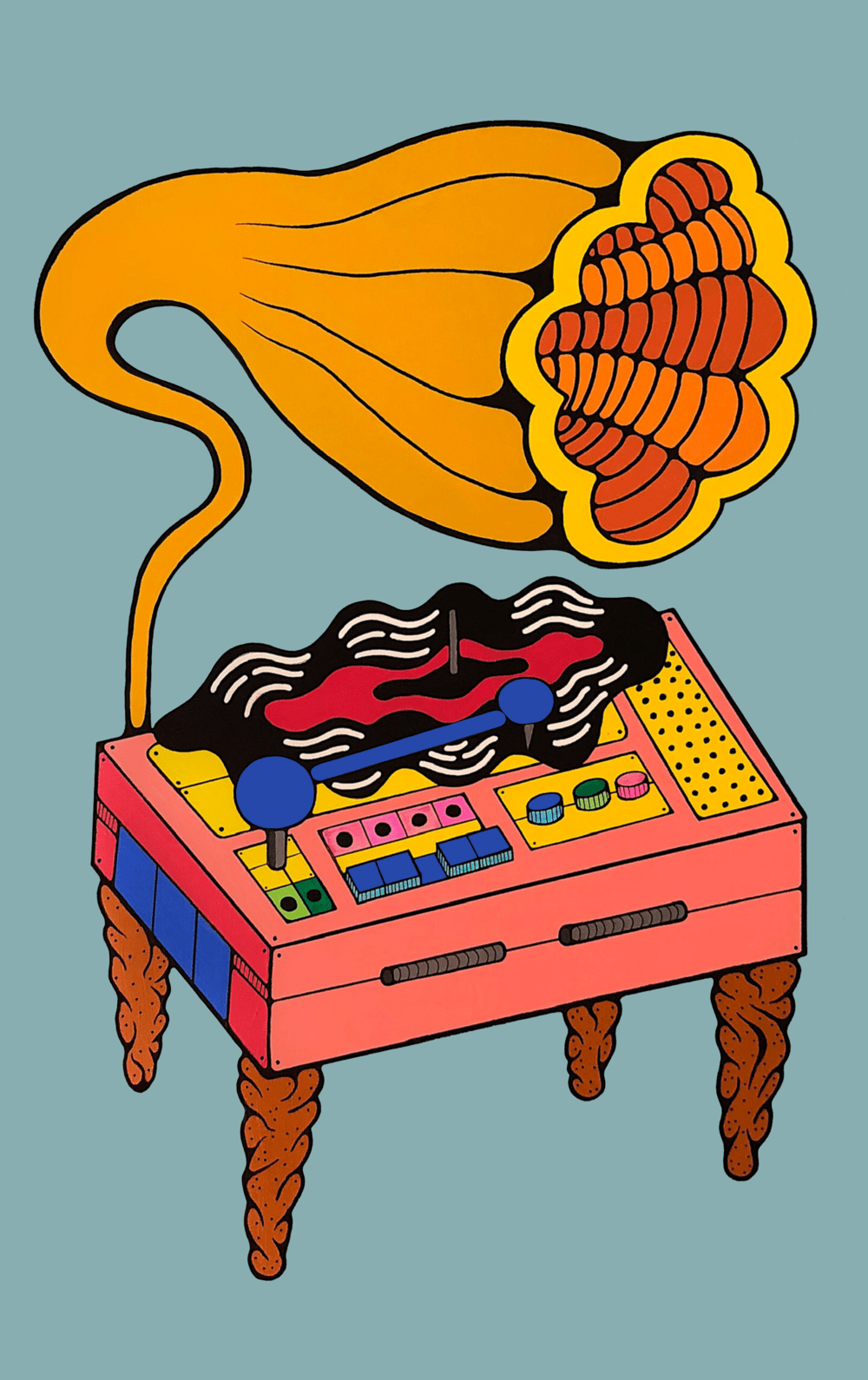 Fun fact: Ben wooed his wife with a mix CD, and Amory's husband wooed her with a mix CD. The lesson? Never underestimate the power of a good playlist. But if it's a "Weird Spotify Playlist," the object of your affection better have a sense of humor.
In this Snacktime, Amory introduces Ben to the fast-growing "Weird Spotify Playlists" Twitter account and subreddit, where song titles are way more important than the songs themselves.
Thanks to South Burton for this week's featured art,"Funky Record Player." You can find more of their work on Instagram @southburton. Thanks also to @03_mania for their piece "Relax and listen to some music!" and to u/EmeraldKing55 for their piece "Record Player (AP #1)." 
Show Notes:
Support the show:
The best way to support Endless Thread is with a monthly donation to our home station, WBUR. And, for a limited time, everyone who makes a monthly donation will get limited edition Endless Thread socks and access to special bonus content! Donate here.
Story continues below
Subscribe to the podcast
Contact Us:
We want to hear from you! Tell us about your reaction to this episode or send us a story idea. There are a few ways to reach us:
Post or comment in the official Endless Thread subreddit
Send us a direct message on Reddit. Our username is endless_thread
Email us at endlessthread@wbur.org
Leave us a voicemail at 857-244-0338