The History Of Nepotism In The White House
29:49
Play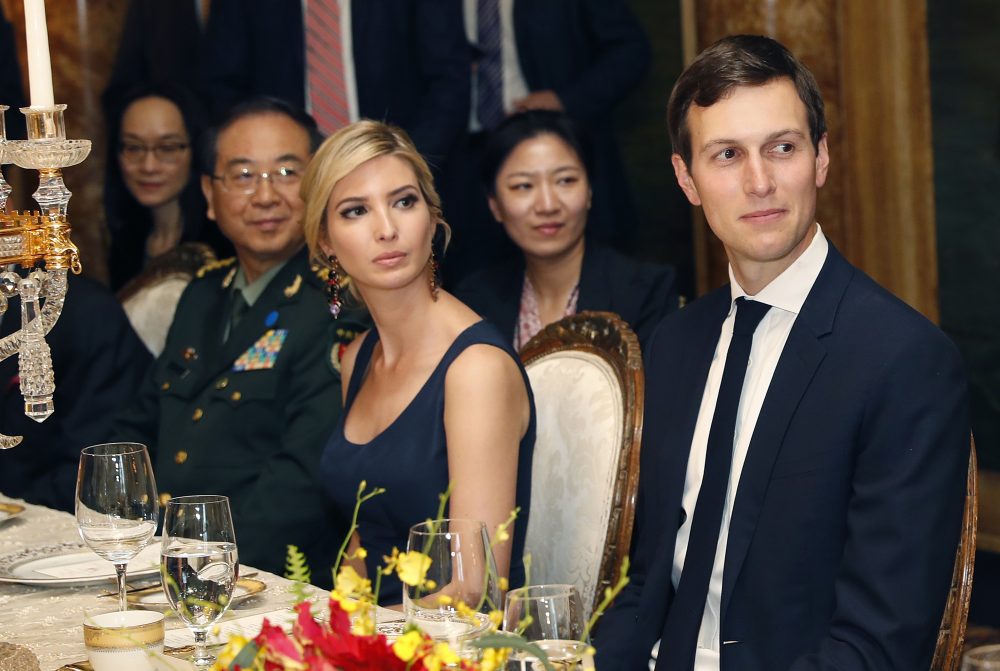 This week on Freak Out And Carry On, Ron Suskind and Heather Cox Richardson look at the White House roles of Jared Kushner, Ivanka Trump and the history of nepotism and the presidency. They talk with Annie Karni, POLITICO's White House Reporter, and Matthew Dallek, a professor of political management at George Washington University.
---
Excerpts
Annie Karni: Jared Kushner  just came back from the Middle East. He has been tasked with delivering to President Trump a peace deal in a region where there really seems to be no partners to make that possible. He's also working on this group that is working on innovating the federal government: cutting down on waste and trying to streamline government. It's a lot of buzz words at the moment and it's not exactly clear yet what they're doing. Those are his two main policy pieces that he is owning. Ivanka Trump, she's really staking her reputation on getting paid family leave in the budget. If she actually succeeds in doing that it will be quite an accomplishment to get a Republican Congress to sign off on that.
Heather Cox Richardson: One of the things that people said from the very beginning about Jared and Ivanka is that they would be a moderating influence on President Trump. But in fact the more you look at them the more it looks almost as if they are there for emotional support more than political support. So, for example, neither one of them was able to stop President Trump from pulling out of the Paris climate agreement. They couldn't stop him from banning transgender people from joining the military. They couldn't even stop him from saying there were good people on the side of the neo-Nazis in Charlottesville. So are they completely ineffective?
Karni: That is the big question about them. I did a story last month looking six months asking what have they accomplished. And the answer is on personnel decisions they have had a strong influence on the president, at least pre-General Kelly. They really did have a say in jobs and who's in and who's out. But on policy there isn't much point to that they've actually had an effect on. And I think people have tired of this idea that Jared and Ivanka, behind the scenes were really pushing for, let's say, to stay in the Paris Climate Accords. That happens to be true. But issue after issue comes out, after the fact, they were on the moderate or progressive side of the issue and just fail. People either think then that they're entirely ineffectual and who cares what side they were on. Or there's this cynical sense that they're putting this out after the fact to save their own reputations and in reality they  don't really care that much.
Richardson: One of the things that fascinates me about Jared and Ivanka and their position in the White House is the personal dimension of it and that is that Ivanka especially are in a very real way caught between their duties to President Trump, who is of course somebody that the entire world wants to have be stable, and their own children that they have to protect them from the liabilities of being associated with this president who is so historically unpopular. There's recent reports, in The New York Times and in Vanity Fair for example, that say that both of them are really despondent over the way things are going for them in Washington. They're sort of hemorrhaging friends and people are turning against them.
Karni: I've heard that the social stigma with being associated with a president who's unpopular in their old Manhattan circles has been much more weighing on Ivanka than Jared. I think he's pretty bought in in believing in Trump. But I think for Ivanka--people close to her have told me that she used to be celebrated in women's magazines and people really gave her credit. I'm from New York and I used to work at the New York Post and I remember when Ivanka, Donald Trump's daughter, grew up walking to a private school in New York with tabloid reporters trying to get a comment from her as a 9 year old about a headline about her dad and his mistress that blared "the best sex I ever had" while he was cheating on her mom. That's a crazy up bringing but yet she wasn't dancing on tables, she wasn't a Paris Hilton. People were pretty impressed with her and gave her the benefit of the doubt for seeming like a serious person. And I think that she got used to that reception. So the level of scrutiny now that she has a much more important role has come as a real shock to her. I think there's a fundamental misunderstanding of the world she stepped into and the expectations that come with having such a senior role in the White House.
Dallek: My sense is that there's really deep hostility towards Ivanka and Jared because they're seen as enablers. They appear to have almost no qualifications for the positions of enormous influence over major policy areas in American life that they're now holding. At the same time, their business interests are estimated to be worth something like 700-plus million dollars. They have not essentially divested their holdings and their holdings are extremely complicated to track and so of course they're are potentially in a position to make decisions that would enrich themselves. And I think that is one of the aspects about nepotism that rubs people the wrong way.
Ron Suskind: It feels like a continuation of the business that we know pretty darn well. Trump's net worth is, at least it's claimed, at $3.5 billion. There's nothing even close in terms of people who've inhabited the White House. I think the Bushes, George W. Bush, claimed something like 20 million as his net worth. Look it's an extraordinary moment. There are times where I feel like a mob boss has taken over the white building, a mob family. They've said, "We're going to put key members in key positions and also we're going to carry forward our activities that have been going on for decades in terms of making money and burnishing our brand." I think this moment well it feels without precedent.
Richardson: The only parallel that you could argue we have seen before is Robert Kennedy when JFK appointed him attorney general. He was only 35 and really had not had major jobs before that and those had been largely handed to him. And of course the reaction to that at the time was very negative and that's the reason we have the nepotism rule on the books that LBJ went ahead and signed to make sure that nobody could in fact have a family member in the White House, in the cabinet.
Dallek: Eleanor Roosevelt in September 1941 was appointed assistant director of the office of civilian defense. She was pushed out, about a month or two months after Pearl Harbor, because she was embroiled in what was arguably the first major political scandal after Pearl Harbor. She had appointed a good friend of hers to teach dancing to children to boost their morale in case of air raids on the United States. This became a huge national news story. It spread like wildfire and and she resigned 10 days later. The big difference between then and now is that Eleanor Roosevelt had been fighting for and writing about issues of wartime democracy, of a wartime new deal, for many years. She had been involved in public issues for decades. The biggest difference between the three major, so-called nepotism appointments in the 20th century--Eleanor Roosevelt, Robert Kennedy and Hillary Clinton--although all with varying degrees of experience, they all had pretty well defined public roles and there was no evidence that they were trying to take these positions in any way to enrich themselves. Whereas now Ivanka Trump and Jared Kushner, I don't know what either of them thinks, I don't know what qualifies either of them to hold these enormous positions of influence. That is a real departure. Plus they have enormous financial holdings and they're in positions of power now where they could potentially enrich themselves.
---
The views and opinions expressed in this podcast are solely those of the participants and do not in any way reflect the views of WBUR management or its employees.
More From Freak Out And Carry On: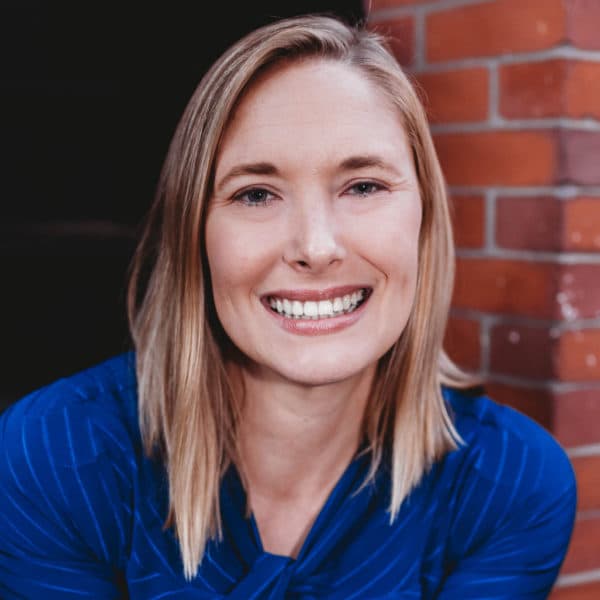 Katherine Brewer Managing Producer, Podcasts & New Programs
Katherine Brewer is coordinating producer of podcasts and new programs at WBUR.