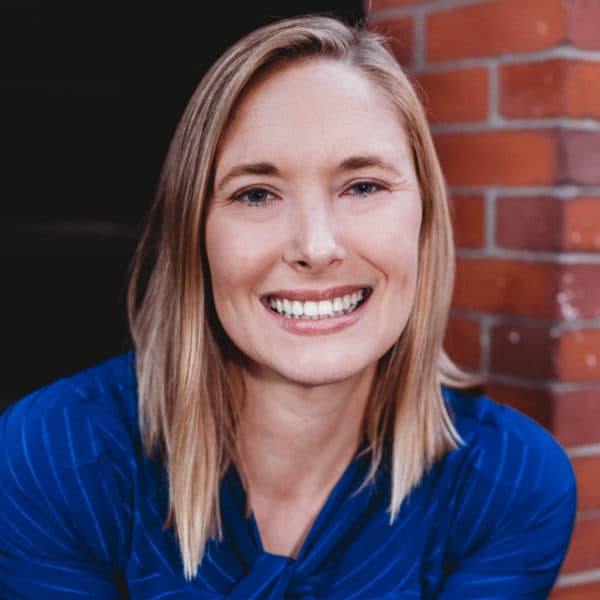 Katherine Brewer
Managing Producer, Podcasts & New Programs
Katherine Brewer is the managing producer of podcasts and new programs at WBUR. She helps to oversee and develop the strategic and editorial agenda for all WBUR podcasts and is responsible for launching new podcasts while nurturing WBUR's established titles.
She has served as editor or producer for Edge of Fame (in partnership with The Washington Post), Freak Out and Carry On, Circle Round, America's Test Kitchen Radio, Last Seen (in partnership with the Boston Globe), Modern Love (in partnership with The New York Times), Dear Sugars, Kind World, and Endless Thread (in partnership with Reddit). She is executive producer of Circle Round.
Before turning to podcasts, Katherine was a producer for WBUR/NPR's On Point. There she led their coverage of the 2016 political conventions in Philadelphia and Cleveland, their 2016 New Hampshire primary road show, and developed special web features and a podcast partnership.
Before joining WBUR she was an associate producer at Washington Week with Gwen Ifill on PBS. She covered the 2012 presidential election from New Hampshire, South Carolina and the Republican and Democratic National Conventions. Katherine and the Washington Week team were nominated for a National Emmy for their coverage of the 2010 midterm elections. She also helped develop a new digital strategy, oversaw online video content (including a special report for the 10th anniversary of 9/11), and created regular analytic reports.
Previously, she was a producer for the Washington D.C. bureau of the Australian Broadcasting Corporation. She traveled to the Dominican Republic to coordinate the ABC's coverage of the Haitian earthquake in 2010. She also worked on their 2008 election team, reporting until 3 a.m. in Grant Park on election night 2008. She has also produced and written segments for WABC, MSNBC and WNYC in New York and WBFF and WYPR in Baltimore.
A native New Yorker, Katherine graduated from Johns Hopkins University in Baltimore. Her other interests include: making fresh pasta, hiking, learning to ski, and organizing book clubs.