Patrick And Granholm Find What Works In America, Like A Birth Control Program For Teens
26:47
Play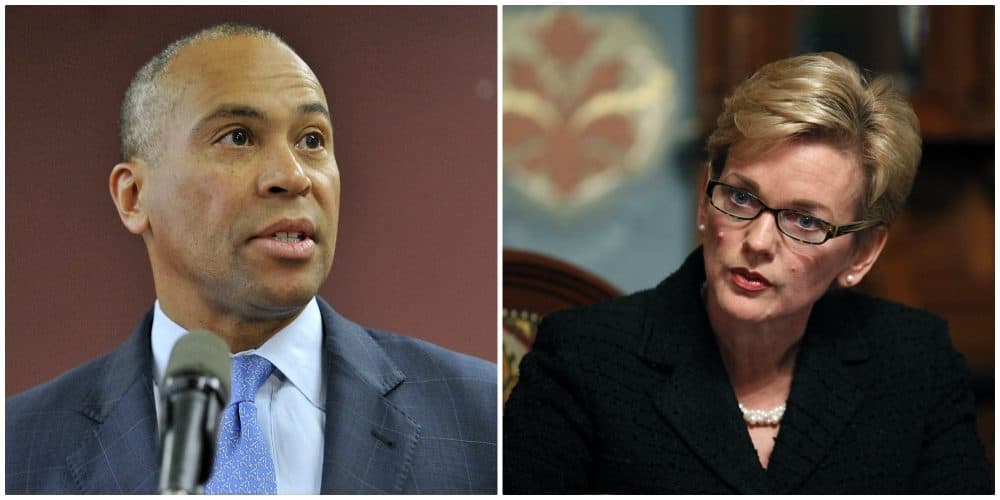 This article is more than 3 years old.
In this special podcast episode from WBUR's iLab, former Massachusetts Gov. Deval Patrick and former Michigan Gov. Jennifer Granholm — both Democrats — explore what is working well in America, across the aisle and across the country.
One example: a subsidized birth control program for teens.
"It's kind of a giant weight off my shoulders. I don't have to worry about getting pregnant. I don't have to worry about taking a pill every day. I don't have to stress over if I got my period or not, you know," said Payton Szabo, after receiving a birth control implant in her arm, called Nexplanon. She's 19 and a patient at Children's Hospital, in Aurora, Colorado.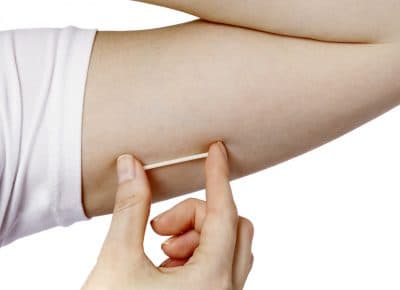 Long-acting reversible contraceptives, or LARC, can cost up to $1,000 and Szabo didn't have insurance. But in Colorado, between 2009 and 2016, private money from the Susan T. Buffett Foundation covered the cost of these birth control devices, training of medical professionals and a public health awareness campaign — a $27 million price tag.
Colorado saw results, including a 54 percent drop in unplanned, teen pregnancies. Plus, fewer abortions. The state abortion rate for teens went down 64 percent, faster than the national average. It's also meant big financial savings for the state.
"It's not just a win-win, it's a win-win-win-win," said Dr. Larry Wolk, head of Colorado's health department, "because we have positive health outcomes, positive financial outcomes, positive social outcomes. There isn't a single negative I can think of that relates to this program."
Wolk reports that fewer teen pregnancies saved the state welfare programs nearly $70 million.
Results like these received bipartisan support. Republican state Sen. Don Coram supported legislation to continue funding of the program, from the state, in 2015.
"I'm a self-proclaimed redneck Republican," Coram said. "If you don't like abortions, why don't we just prevent the pregnancy? That seems like common sense to me."
The bipartisan legislation failed, but Colorado Gov. John Hickenlooper Jr., a Democrat, included $2.5 million for it in his state budget. This time it was approved by both Republicans and Democrats. Most recently, they upped that funding to over $4 million.
To learn more about the program and meet someone who wants to take it national, take a listen to this episode, which you can hear atop this post.
And we are eager to hear from you. Let us know what you think of a podcast like this that aims to explore what is working in America. Please use the comment section below.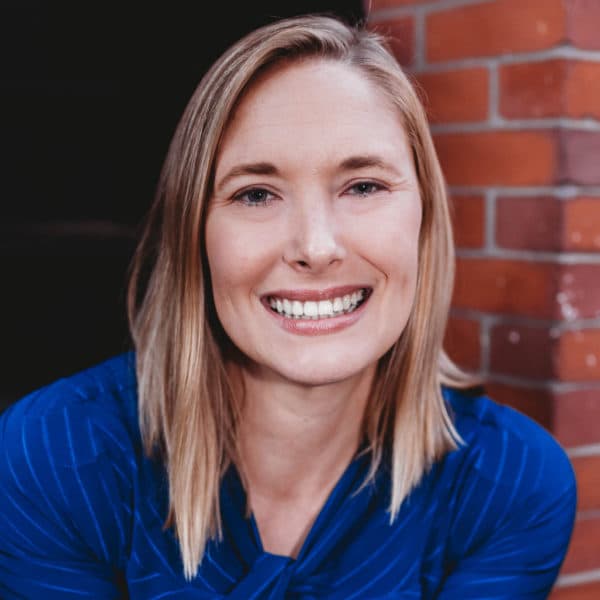 Katherine Brewer Managing Producer, Podcasts & New Programs
Katherine Brewer is coordinating producer of podcasts and new programs at WBUR.