R. Kelly Vs. The Savages
Play
Tim and JonJelyn Savage say their now-22-year-old daughter, Joycelyn, is being held captive by R. Kelly, one of the biggest names in R&B, a Grammy winner who has sold over 60 million albums. They began their relationship when she was 19.
Story continues below
Subscribe to the podcast
The Savages say they haven't been able to see Joycelyn. They haven't been able to call her. And they don't know what's happening with her at R. Kelly's studio, his various addresses and when she's on the road with him. Joycelyn is one of several live-ins, women he keeps around full-time. The Savages say they've only had two short phone conversations with their daughter in the past 16 months.
"We don't have no proof of life" says Tim Savage, "and when you understand that you have no proof of life. That's just like burying somebody on the ground."
Robert Sylvester Kelly is a pop hitmaker. He's worked with everyone from Michael Jackson to Jay-Z and he still plays in massive arenas across the country. But he's also been followed by rumors and lawsuits for decades accusing him of having sexual relationships with teenage girls, some of them as young as 14. He's also been called controlling and abusive by a group of women who once were involved with him. The media outlet Buzzfeed went so far as to describe his live-in entourage of young women as a sex cult.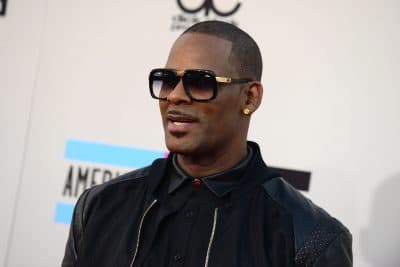 He has strongly denied any wrongdoing. Early Friday, hours before we were set to publish this piece, his management team sent the following statement: "R. Kelly has close friendships with a number of women who are strong, independent, happy, well cared for and free to come and go as they please. All of the women targeted by the current media onslaught are legal adults of sound mind and body, with their own free will."
This is not the first time Kelly has faced these questions. Here's the background: In 1994, when Kelly was 27, he married the singer Aaliyah. She was 15 at the time and reports say Kelly's manager helped her get a fake ID so she could get married without her parent's consent. The wedding was later expunged. Neither star talked publicly about the marriage, and Aaliyah later died in a plane crash.
A couple of years later he was sued by Tiffany Hawkins. She said that she and Kelly began having sex when she was 15. The case was settled out of court. Over the years there have been at least four other settlements, anonymous tips and a sex tape which allegedly was made with a 14-year-old.
He actually went to trial for that, charged with child pornography, but was found not guilty in 2008. And the latest allegations? That Kelly is holding women against their will. He denies all of this and says the women he lives with now are there voluntarily.
But that's not what Joycelyn Savage's parents say. Her parents have struggled as their calls to her go unanswered. It can be torturous. Particularly when their phone rings and it's R. Kelly himself and he won't put Joycelyn on the phone.
"I talked to Mr. Kelly on March the 1st of 2018," says Tim Savage. "He told me to trust the process to see my daughter. How can you tell a father that haven't seen his daughter in over two years to trust the process? You mean to tell me to trust the process to see my own baby girl."
So how did this happen? How did Tim and JonJelyn Savage lose their daughter to R. Kelly?
Listen to the full story...