Jimmy Kimmel Hates Crying
Resume
In this episode of "Edge of Fame," Geoff Edgers follows late night funnyman Jimmy Kimmel ahead of his hosting duties at the Oscars.
Listen for an insiders view to Kimmel's creative process. Edgers takes you into the writers' room and talks to Kimmel about his unexpected foray into more politicized subjects like health care and gun control.
"You felt like you needed to hide those politics in some way. And why is that?" asks Edgers.
"Talk show tradition I guess," says Kimmel. "You never knew what Dave [Letterman] was, you never knew what Jay Leno was. You never knew what Johnny Carson was. Because I didn't want my jokes to be tainted. I wanted my jokes to be taken as jokes. I didn't want anything attached to them. You lose something. People think, 'He's only making that joke because he's a Democrat.'"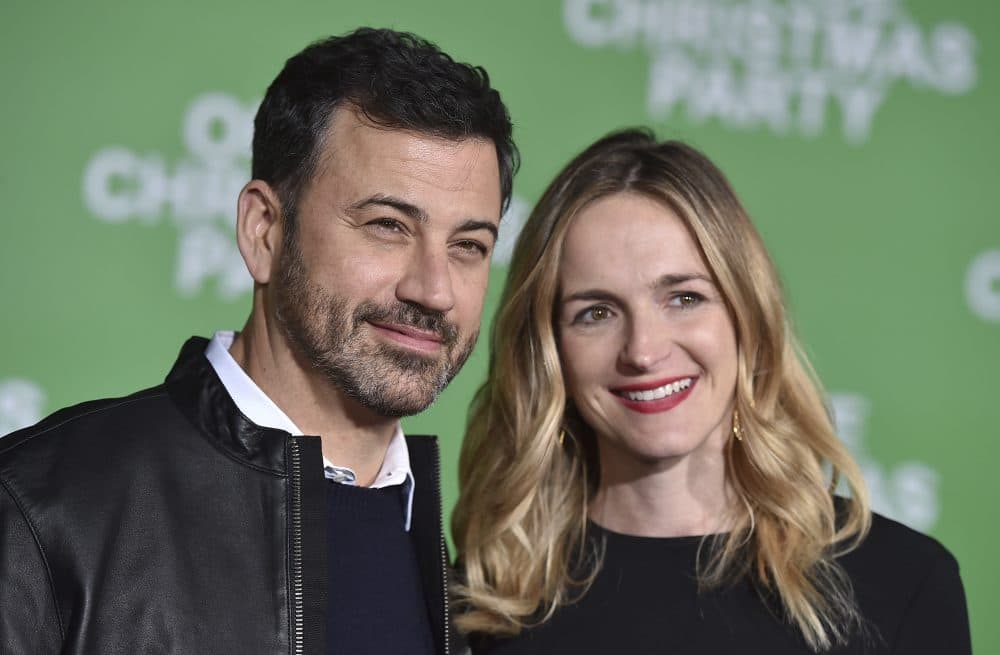 Edgers talks with Kimmel's wife, the show's co-head writer Molly McNearney, and learns how therapy changed Kimmel's mind about becoming a parent again.  Another unexpected discovery: Kimmel's artistic skills in the kitchen.
"[Jimmy] does six different like tubes of pancake batter that he put different colors in, this is all his thing and he freestyles and makes these pieces of artwork that are pancakes," says McNearney.
Edgers gives us a broader understanding of the complex comedian through interviews with Howard Stern, David Letterman, Sarah Silverman and Kimmel's mom, Joan Kimmel.