Ms. Pat Is The American Dream
Play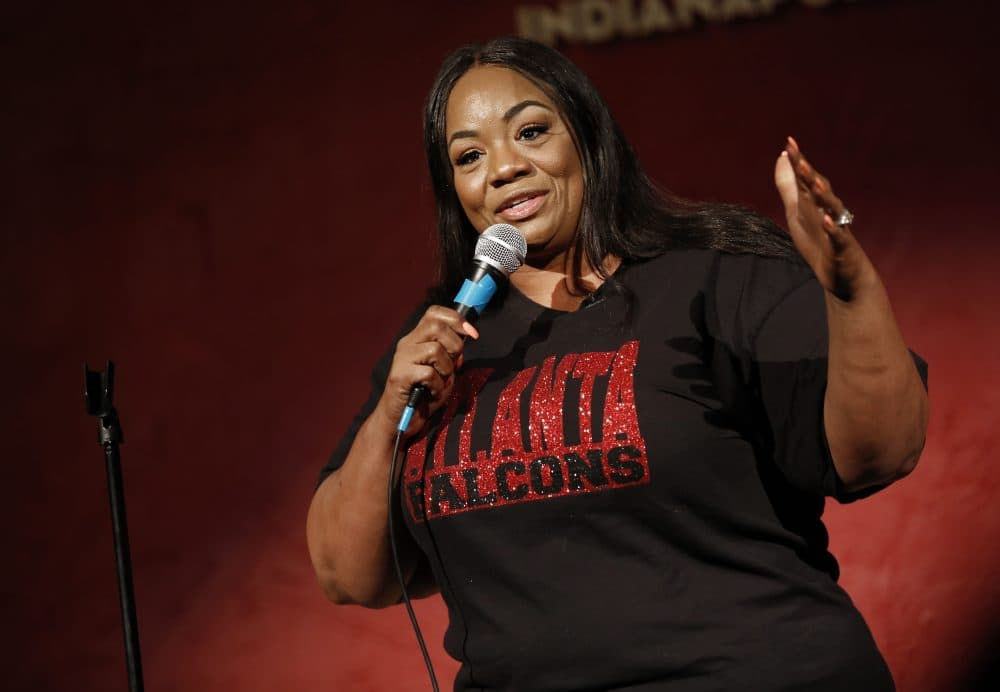 Story continues below
Subscribe to the podcast
By the time she was 15 years old, Patricia Williams had two kids with a married man. A few years later, she was selling crack on the street outside her daughter's elementary school. She was shot twice and spent a year in jail for dealing. And then, when she had nothing left, she found comedy.
"So I go to this program, work on my GED, get some job training," Ms. Pat tells Geoff Edgers. That's when a caseworker gives her some advice. "She was like 'you are so funny,' and I am like, 'Nah.' I didn't think I was funny; I was just telling childhood stories. And she literally would be crying and I would be looking like you, with a straight face, like, 'what the hell is so funny?' And she was like, 'you should be a comedian.' I'm like, 'what is that?' "
Now, Patricia Williams is known professionally as "Ms. Pat." And she's achieved comedy stardom. She talks with Edgers about her childhood in Atlanta, her statutory rape, her violent past, and how she rediscovered herself on stage.
(Photo by Chris Bergin for The Washington Post)