Dennis Rodman Defends North Korea Trip
07:06
Play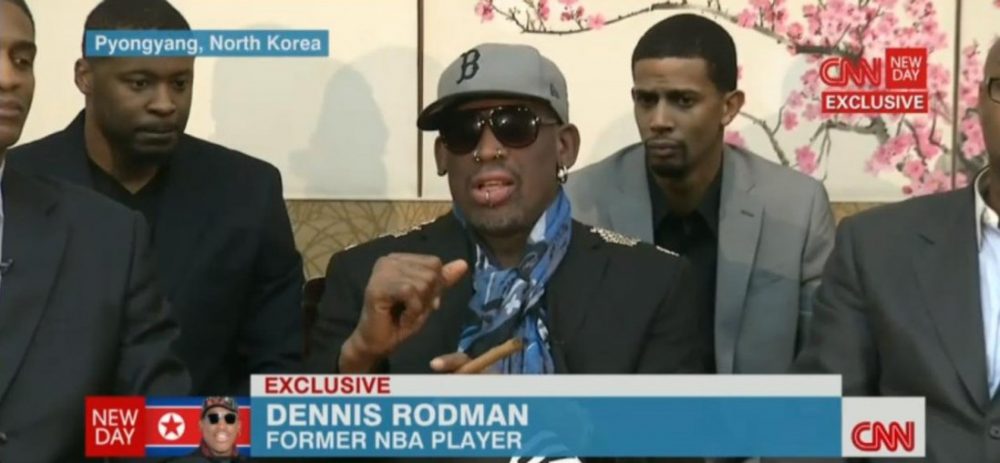 This article is more than 6 years old.
Dennis Rodman angrily defended his trip to North Korea in a CNN interview this morning, calling it "a great idea for the world."
Rodman is in North Korea with 10 other former NBA players to play an exhibition game against a North Korean basketball team tomorrow.
Tomorrow is also North Korean dictator Kim Jon-Un's birthday, and when CNN host Chris Cuomo pressed Rodman on the politics of his visits to the country, Rodman reacted with anger, saying, "it's amazing how we thrive on negativity."
Rodman made the point that he was just trying to "open the door a little bit," adding, "It's all about the game. People love to do one thing, this is what we are trying to do."
Former NBA player Charles Smith was a calm presence sitting beside Rodman during the interview, saying they were not there for politics, they were there to "put smiles on people's faces."
Here & Now's Robin Young speaks to Jim Walsh, a North Korea expert, about the diplomatic questions raised by Rodman's visit.
Guest
This segment aired on January 7, 2014.