A live production of NPR and WBUR Boston, in collaboration with public radio stations across the country, Here & Now reflects the fluid world of news as it's happening in the middle of the day, with timely, smart and in-depth news, interviews and conversation.
Co-hosted by award-winning journalists Robin Young and Scott Tong, the show's daily lineup includes interviews with NPR reporters, as well as leading newsmakers, innovators and artists from across the U.S. and around the globe.
---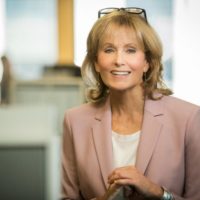 Robin Young brings more than 25 years of broadcast experience to her role as host of Here & Now.
She is a Peabody Award-winning documentary filmmaker who has also reported for NBC, CBS and ABC television and for several years was substitute host and correspondent for "The Today Show."
---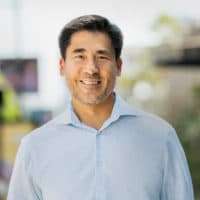 Scott Tong is a co-host of Here & Now, based in Washington, D.C.
A veteran public radio journalist, Tong spent 16 years at Marketplace as Shanghai bureau chief and senior correspondent. He has reported from more than a dozen countries, including Venezuela, Ethiopia, Burma and Japan.
---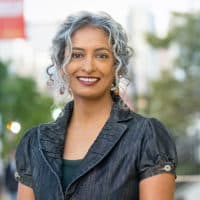 Deepa Fernandes is a co-host of Here & Now, based in the Bay Area.
An award-winning radio and print journalist, her career began in Sydney, Australia. She most recently covered immigration for the San Francisco Chronicle.
---
Here & Now began at WBUR in 1997, and expanded to two hours in partnership with NPR in 2013. Today, the show reaches an estimated 5 million weekly listeners on over 450 stations across the country.
---
Contact Here & Now
Join the conversation online: Comment on our Facebook, tweet us on Twitter and join us on Instagram.
Follow our co-hosts on Twitter — Robin Young @hereandnowrobin, Scott Tong @tongscott and Deepa Fernandes @deepafern.
Email: letters@hereandnow.org
Mail:
Here & Now
WBUR
890 Commonwealth Avenue
Boston, MA 02215
Meet the staff here. Employment opportunities with Here & Now can be found here, and internship opportunities here.
Information about airing Here & Now on your station can be found here.