Hunger In Afghanistan On The Rise
03:53
Play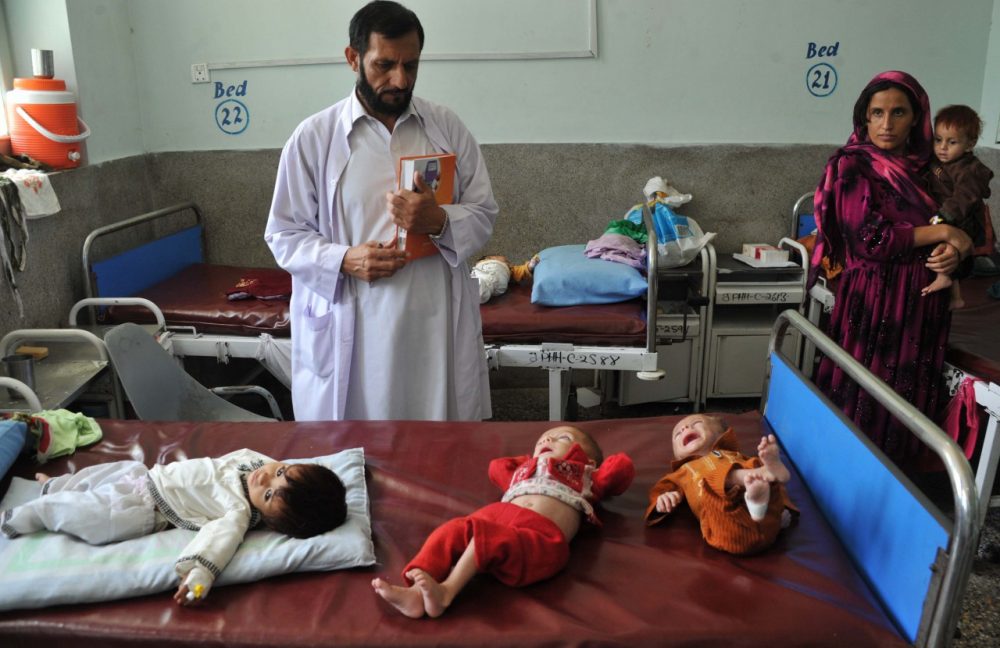 This article is more than 8 years old.
Why are children in Afghanistan starving?
Doctors there say it's the worst case of acute malnutrition they've seen in the country since 2001.
Doctors are baffled because while more and more emaciated infants are being brought into overworked hospitals — like one in the capital of Helmand province, which is admitting 200 children a month — their parents aren't starving.
According to United Nation figures, severe malnutrition has increased by 50 percent or more over 2012.
Dr. Gabriela Das, medical coordinator for the organization Doctors without Borders joins Here & Now's Robin Young it is hard for her  organization to leave the hospital and make more direct assessments because of the security situation in Afghanistan.
"At least in our assessment, the most important fact is the issue around breast feeding, the fact that the women have a lot of children," Das said.
Das says there is a larger issue of women's education at play in the crisis.
"When they are in the hospital we try to work to improve the interaction between mother and children, and try to work with the women to start breast feeding," she said. "In the end it boils down to education and improving the perspective of the mothers themselves."
Guest
Dr. Gabriela Das, medical coordinator and physician with Doctors without Borders.
This segment aired on January 15, 2014.