California Drought Drying Up Restaurant Business
04:14
Play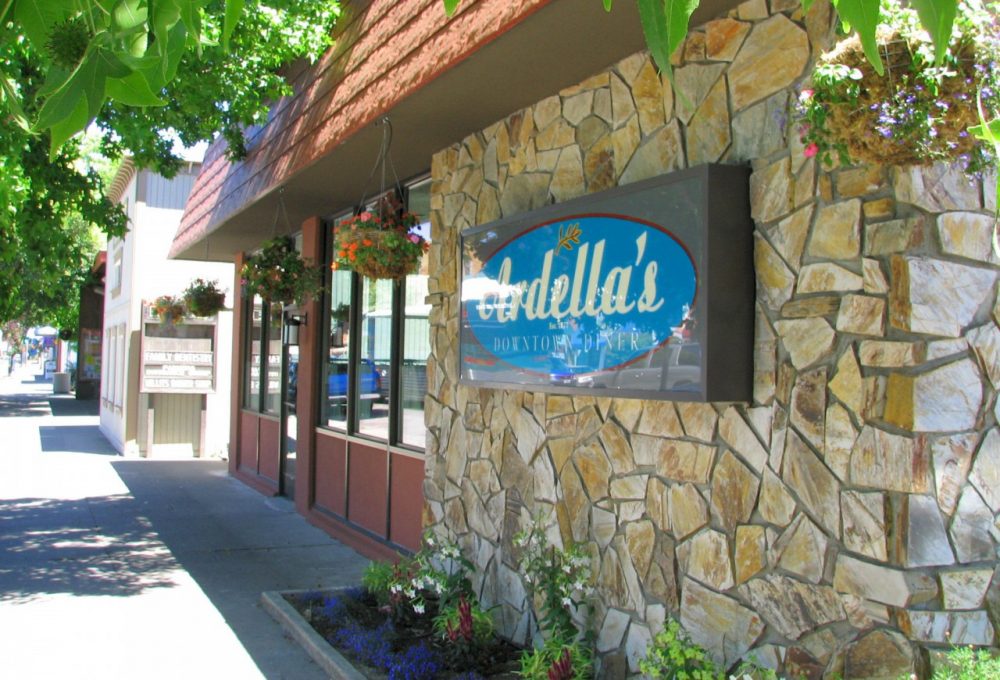 This article is more than 8 years old.
As California faces the worst drought in its history, local business owners are struggling to keep up with new water conservation regulations.
In Willits, California, businesses are being asked to cut their water use by 35 percent, which for water-intensive businesses including laundromats, restaurants and car washes, can be near-impossible.
Lori Dorholt, co-owner of Ardella's Downtown Diner in Willits, says the only way she can abide by the town's water restrictions is to shut her doors for seven out of 20 days.
Here & Now's Jeremy Hobson checks in with her about how she and other business owners are coping with the drought.
Interview Highlights: Lori Dorholt
On how her business and others are coping
"We've been saving for a rainy day all of our lives. And instead, it just turned into a drought. I mean, as owners, we'll be fine for some time, but it's the employees that we're concerned with."
"Some of us figure that closing is the only way to go, and other people are going to challenge the system and see exactly what happens if they do go over their water usage."
On why Ardella's hasn't switched to disposable plates, cups and utensils
"There's a couple reasons. I mean, California is a very environmentally-sensitive area, so any use of plastic or Styrofoam is frowned upon. Secondly, we serve pretty hearty food here, and paper is not going to hold up."
On the "rolling blackout" strategy
"That was an idea I came up with a couple weeks ago, because I figured as long as, in my opinion, we're going to have to take closures, if we could funnel the people to the places that are open on whatever days, that at least while we're here, we'll have increased business, and maybe that will help the financial aspect of the closing."
Guest
Lori Dorholt, co-owner of Ardella's Downtown Diner in Willits, Calif.
This segment aired on January 24, 2014.