Immigration Reform: Legal Status Vs. Citizenship
08:14
Play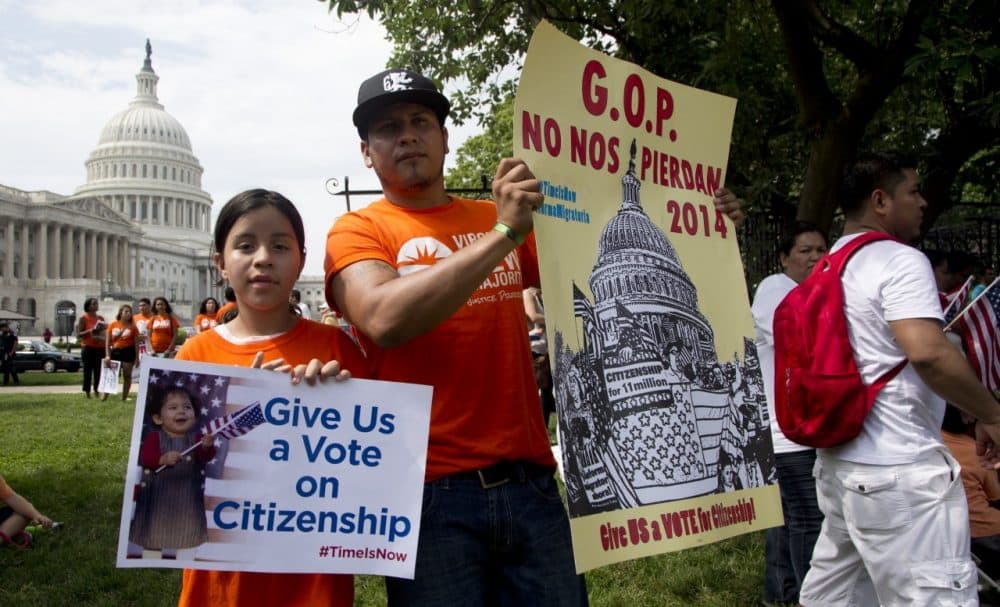 This article is more than 6 years old.
Will this be the year that immigration reform passes in Congress? Republicans eager to attract Latino voters are floating a plan this week to provide a path to legalization — but not full citizenship — for millions of undocumented immigrants in the U.S.
But Democrats might balk at what they call second-class citizenship for some immigrants. Two activists with differing views on how to achieve immigration reform joined Here & Now's Jeremy Hobson.
Alfonso Aguilar, executive director of the Latino Partnership for Conservative Principles, defends the Republican plan.
"Look, politics is the art of the possible," Aguilar said. "There are many Republicans that feel that you're being unfair for those who are waiting outside of the country to get their immigrant visa and enter the country legally, to guarantee a path to citizenship for people who violated the law. And I appreciate that point of view. So we have an opportunity right now to bring 11 million people or more out of the shadows, which is what the majority of Hispanics care about."
But Otoniel "Tony" Navarrete of Promise Arizona worries that granting legal status without a path to citizenship would create a group of second-class citizens.
"To put into law a policy that creates a two-tiered system, that does scare me," Navarrete said. "We've never done that as a country — to completely ban any type of citizenship. So if the proposal does not ban a pathway to citizenship, then I think that's a good start for us to begin having a conversation."
Guest
This segment aired on January 29, 2014.