Reporter Finds Sochi's 'Ring Of Steel' Easy To Penetrate
08:49
Play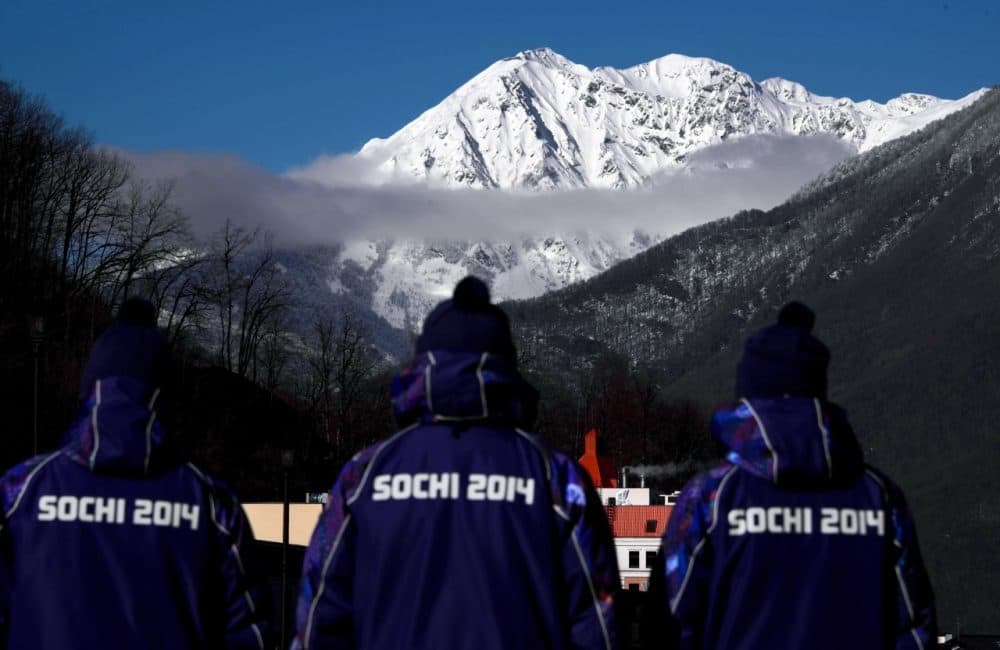 This article is more than 6 years old.
Russian President Vladimir Putin has promised an impenetrable "ring of steel" to secure the Olympic Games at Sochi, but David Filipov of the Boston Globe reports the guards on the ground are more relaxed than vigilant.
He tells Here & Now's Robin Young that at least this week, before the Games have started, security officers in Sochi seem more relaxed than vigilant, sometimes shocking reporters who have covered other Olympics.
At one point, a scowling guard pointed to Filipov's gray bag, asking to know what was in it. "A laptop," Filipov said, and as he was starting to unzip the bag, the guard placed his hand on the zipper and said, "don't worry, I believe you."
Filipov reports that the Russians are giving security a friendly face — no heavily armed troops manning checkpoints, no patrols in urban camouflage, no army officers with assault rifles.
He writes, "Russia is walking a fine line between ensuring a safe Olympics but not spoiling the spirit of the Games by turning Sochi into an armed encampment."
Guest
This segment aired on February 4, 2014.