Inside The Life Of A Restaurant Sous Chef
Play
This article is more than 8 years old.
So you want to be a chef in a high-end restaurant, creating recipes and catering to hundreds of demanding patrons a night? Well, first you probably need to do time as a sous chef, the second-in-command who is responsible for much of the kitchen's day-to-day operations.
Michael Gibney knows all about that life. He started as a dishwasher at the age of 16 and worked his way up to sous chef at such prestigious restaurants as New York's Tavern on the Green. Asked to characterize being a sous chef in a word, he says "workhorse."
"That's a position where you find yourself doing probably the most work you'll ever do in your career, because you have to sort of behave a little bit like a cook and also behave a little bit like a chef — you're somewhere in between the two, so you have to do the jobs of both," he tells Here & Now's Robin Young.
Gibney's new book, "Sous Chef: 24 Hours on the Line," lets readers experience a day in the life of a sous chef in an upscale New York restaurant (excerpt below).
Book Excerpt: 'Sous Chef'
By Michael Gibney
Morning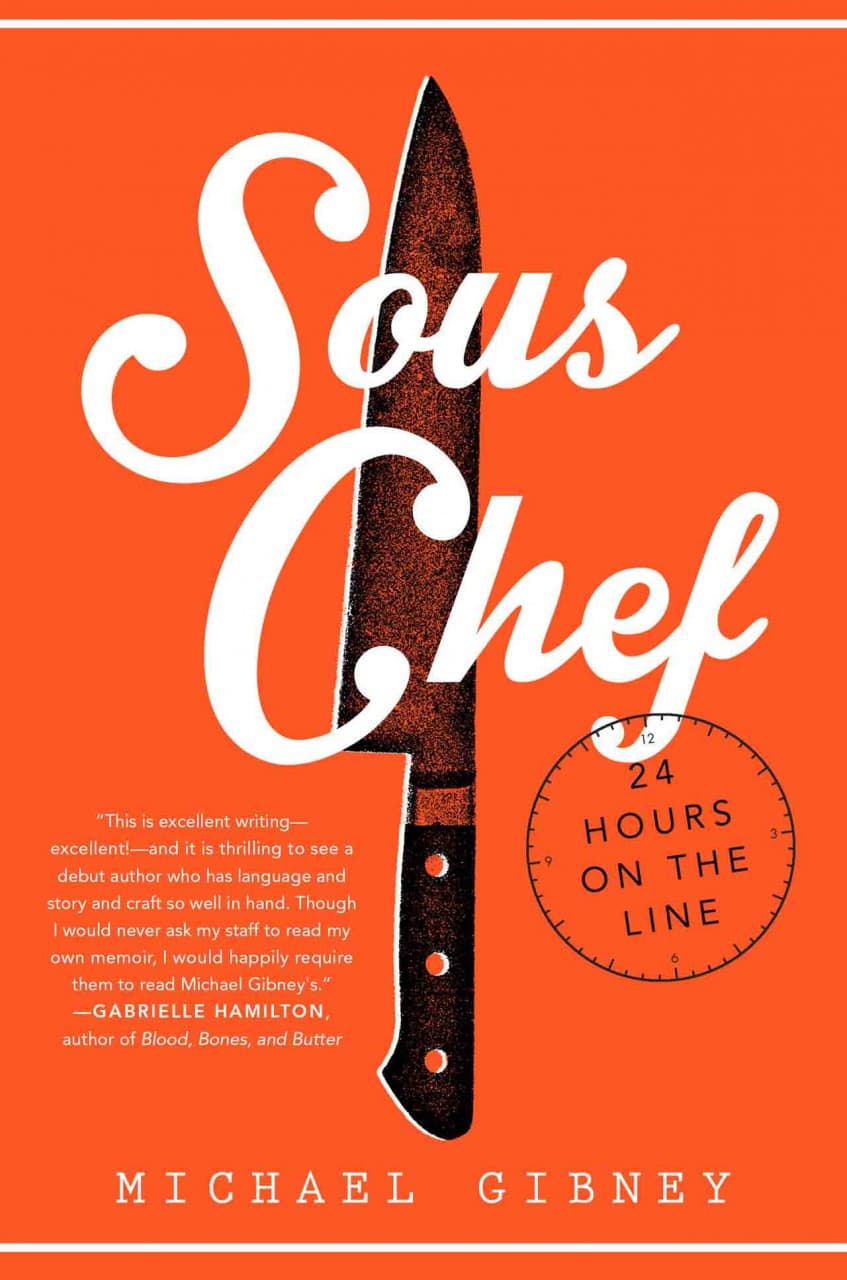 The kitchen is best in the morning. All the stainless glimmers. Steel pots and pans sit neatly in their places, split evenly between stations. Smallwares are filed away in bains-marie and bus tubs, stacked on Metro racks in families—pepper mills with pepper mills, ring molds with ring molds, and so forth. Columns of buffed white china run the length of the pass on shelves beneath the shiny tabletop. The floors are mopped and dry, the black carpet runners are swept and washed and realigned at right angles. Most of the equipment is turned off, most significantly the intake hoods. Without the clamor of the hoods, quietude swathes the place. The only sounds are the hum of refrigeration, the purr of proofing boxes, the occasional burble of a thermal immersion circulator. The lowboys and fridge-tops are spotless, sterile, rid of the remnants of their tenants. The garbage cans are empty. There is not a crumb anywhere. It smells of nothing.
The place might even seem abandoned if it weren't for today's prep lists dangling from the ticket racks above each station—scrawled agendas on POS strips and dupe-pad chits, which the cooks put together at the end of every dinner service. They are the relics of mayhem, wraiths of the heat. In showing us how much everyone needs to get done today, they give us a sense of what happened in here last night. The lists are long; it was busy. The handwriting is urgent, angry, exhausted.
But now everything is still.
On Fridays you get in about 0900. As you make your way through the service entrance, a cool bar of sunlight shines in from the loading dock, lighting your way down the back corridor toward the kitchen. Deliveries have begun to arrive. Basswood crates of produce lie in heaps about the entryway. A film of soil still coats the vegetables. They smell of earth. Fifty-pound bags of granulated sugar and Caputo 00 flour balance precariously on milk crates. Vacuum-packed slabs of meat bulge out of busted cardboard.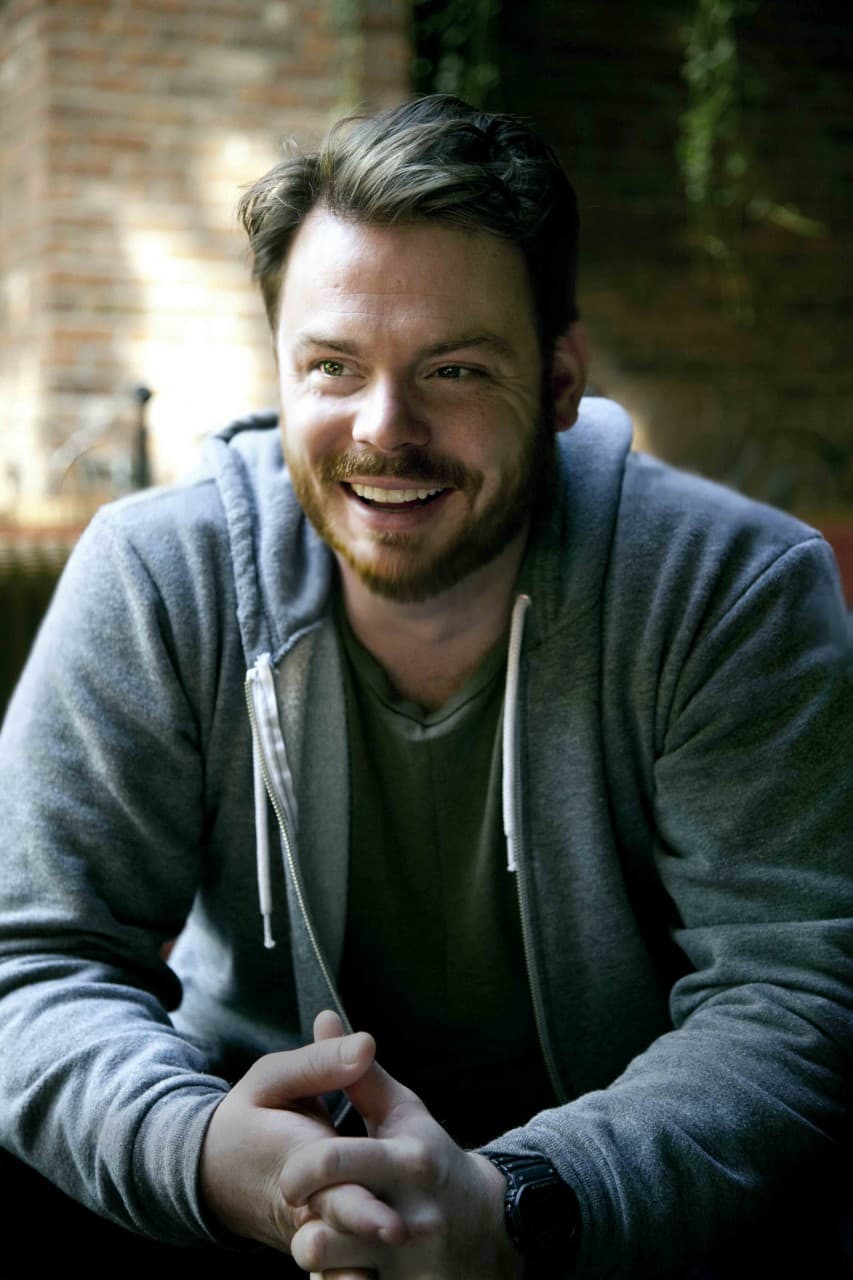 You nose around in search of a certain box. In it you find what you desire: Sicilian pistachios, argan oil, Pedro Ximenez vinegar, Brinata cheese. These are the samples you requested from the dry goods purveyor. You take hold of the box, tiptoe past the rest of the deliveries, and head to the office.
The office is a place of refuge, a nest. The lights are always dim inside. It is small, seven by ten feet maybe, but it's never stiflingly hot like the rest of the kitchen. A dusty computer, its companion printer, and a telephone occupy most of the narrow desk space, while office supplies, Post-it notes, and crusty sheaves of invoice paper take up the rest. Below the desk is a compact refrigerator designated for chef use only. It holds safe the chefs' supply of expensive perishables: rare cheese, white truffles, osetra caviar, bottarga, fine wine, sparkling water, snacks. Sometimes, there'll be beers in there; in such cases, there'll also be a cold cache of Gatorade or Pedialyte for re-upping electrolytes. Alongside the refrigerator is the all-purpose drawer, which contains pens and scratch pads, first aid kits, burn spray, ibuprofen, pink bismuth, and deodorant, as well as a generous supply of baby powder and diaper rash ointment, which help keep the chafing at bay and stave off the tinea. At the edge of the desk is the closet, overstuffed with chef whites, black slacks, aprons, clogs, and knife kits. Shelves of cookbooks adorn the walls' highest reaches, and below them hangs a mosaic of clipboards fitted with inventory sheets, order guides, BEOs, and SOPs. One of the clipboards—the one with your name on it—holds a near infinity of papers. On each sheet is a list of things to do: things to order, things to burn out, people to call, emails to send, menus to study, menus to proofread, menus to write, menus to invent. . . . You try not to look at your clipboard first thing in the morning.
As the opening sous chef, the first thing you do is check for callouts. In good restaurants, these are rare. A good cook almost never misses a shift. He takes ownership of his work; he takes pride in it. He understands how important he is to the team and he will avoid disappointing his coworkers at all costs. Regardless of runny noses or tummy trouble, regardless of stiff necks or swollen feet, regardless of headaches or toothaches or backaches, regardless of how little sleep he got the night before or what fresh hell his hangover is when he wakes up, a good cook will always show up for work in the morning. But things happen, of course, and sometimes even the most high-minded cooks must call out. And when they do, it's up to you to find someone to cover for them. Given the limited roster of cooks in most restaurants, this task is often extremely difficult—something of a Gordian knot. So, if the problem exists, it's important to diagnose it as early as possible.
If there aren't any callouts, you get a cool, peaceful moment in the shadowy office to take stock. This moment is a rare encounter with tranquillity that must be relished. You chomp on a hunk of the morning's freshly baked bread and click through your email. You fire up a few eggs over medium, trade morning text messages with your girlfriend. You duck out and smoke some cigarettes on the loading dock, step over to the corner store for a seltzer and a paper. You do as little as possible for as long as you can. For now, for just this very moment, the kitchen is yours.
Eventually your attention turns to the box of samples. It is fully within your purview—in fact it's your charge—to inspect them for quality. The executive chef has made this clear. He trusts your instincts and expects you to act on them. Nevertheless, an adolescent excitement stirs in you when you open them up.
The Sicilian pistachios, forest green, are soft in your hands, succulent in your mouth. They are rich and sweet, like no nut you've had before. You twist the cap on the argan oil and a sumptuous perfume fills the air. Drops of the golden liquid trickle down the neck of the bottle onto your knuckles. Wasting it would be a sin. You lick it off. It is robust, plump, nutty. The PX vinegar counters the sultry fat with a sharp burst of sweetness. Unlike most vinegar, this redolent nectar is thick and syrupy, with layers of flavor.
The Brinata—the queen piece, wrapped in white paper with a pink ribbon—summons you. You gently lay the cheese in the middle of the desk and begin to undress it, slowly peeling away the wrappings to reveal a semihard mound with delicate curves and moon-white skin. To use your fingers would be uncivilized. You trace the tip of a knife across the surface in search of the right place to enter. In one swift motion, you pierce the rind and thrust into its insides. You draw the blade out, plunge in again. You bring the triangle to your lips. It melts when it enters your mouth. Your palate goes prone; gooseflesh stipples your neck.
This is the life, you think.
Afterward, you smoke another cigarette out on the loading dock and ready yourself for the day.
Excerpted from SOUS CHEF by Michael Gibney. Copyright © 2014 by Michael Gibney. Excerpted by permission of Ballantine Books, a division of Random House LLC. All rights reserved. No part of this excerpt may be reproduced or reprinted without permission in writing from the publisher.
Guest
This segment aired on April 18, 2014.