Gregory Maguire Goes from 'Wicked' To Pre-Revolutionary Russia
09:25
Play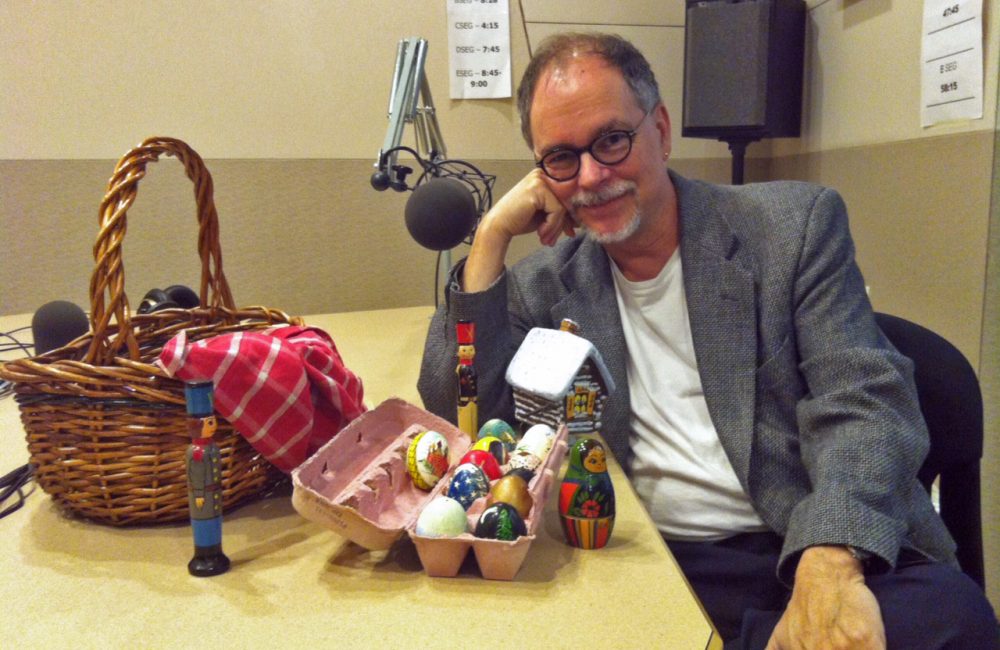 This article is more than 6 years old.
Gregory Maguire is known for putting his particular spin on well-known tales, most famously, his "Wicked Years" books which reinterpreted L. Frank Baum's "The Wizard of Oz."
In his new book, "Egg & Spoon," Maguire takes readers to Russia, prior to the revolution. Two girls — one a noble, the other a peasant — inadvertently switch places, and thus begins a tale in which the Firebird and the Russian witch Baba Yaga also play important roles.
As Maguire tells Here & Now's Robin Young, his fascination with tales of Baba Yaga and other Russian stories began in his childhood, as he graduated from reading Grimm's fairy tales to looking for other stories.
EGG & SPOON. Copyright © 2014 by Gregory Maguire. Reproduced by permission of the publisher, Candlewick Press, Somerville, MA.
Guest
This segment aired on September 24, 2014.