Ello Co-founder: No Ads, Ever
08:35
Play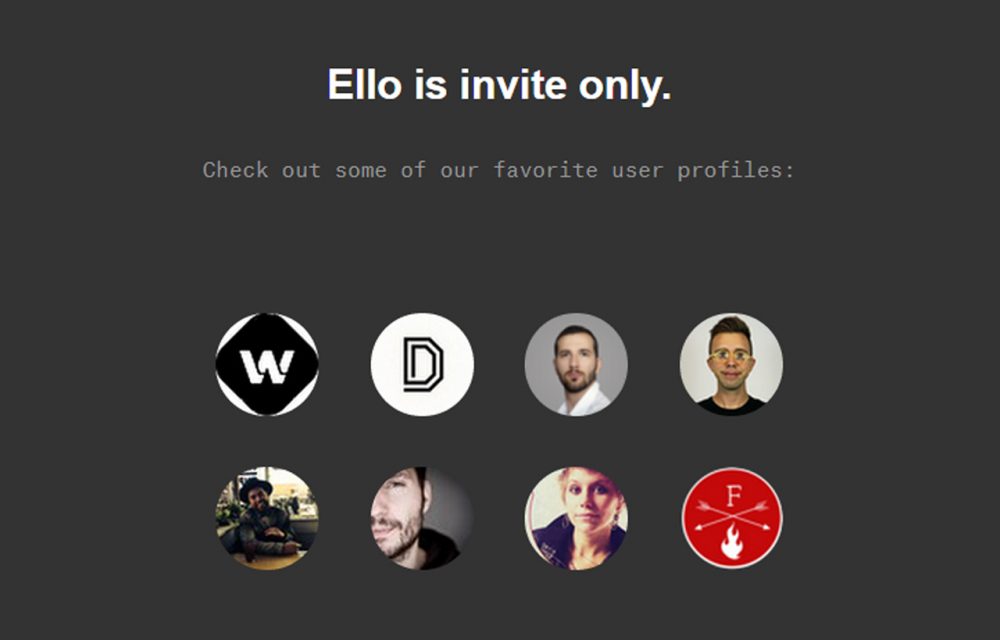 This article is more than 6 years old.
If you're at all tuned into social media, you may have started seeing a whole lot of references to "Ello" popping up in the last couple weeks, and requests for invites.
If you haven't heard of it — or don't have one of those invites — Ello is new social media world that a lot of people are referring to the anti-Facebook, because its founders are adamant that the site will never have ads or sell users' data.
As the site states in its "manifesto": "You are not a product."
Here & Now's Jeremy Hobson speaks to one of the co-founders of Ello, Paul Budnitz, who describes himself as a "serial entrepreneur."
Interview Highlights: Paul Budnitz
On being called the anti-Facebook
"We're not anti-anything. We don't really see Facebook as competition. We don't see Facebook as a social network at all, actually. We see it as an advertising platform, and we're really a social network."
"If you go to the homepage of our website, there is a manifesto and it talks about that, and underneath there are two buttons. One says, 'I Agree,' and one says 'I Disagree.' If you click 'I Agree,' it goes to a little form and you can request an invite to Ello, because right now Ello is invitation-only.
"If you click 'I Disagree,' you just go right to Facebook, because from our perspective, if you don't want to use Ello, it's totally cool with us."
On how Ello is going to make money
"Ello is a business. We're out to prove that the internet doesn't have to be just one big billboard. We're based in Vermont, the only state in the union that has actually outlawed billboards."
"We're in beta right now and the rest [of the features] that are coming are free. Ello will always be completely free to use. After a while we will offer special features, a little bit like apps for your iPhone, that you can buy for one or two dollars and add to your Ello experience."
On why Ello was created
"We actually created Ello about a year and a half ago as a private social network. Todd Berger and Lucien Föhr, two , I think, of the best digital designers anywhere are two friends of mine, and I walked into their office. I said, 'All these other social networks are just getting so cluttered. They're full of ads. There are boosted posts. My friends post things and I don't even know if I'm reading them. I post things, I don't know if they're getting to my friends. They're just ugly and let's just build our own.'
"So we did."
Guest
This segment aired on October 3, 2014.