Mapping Blight In Detroit? There's An App For That
09:20
Play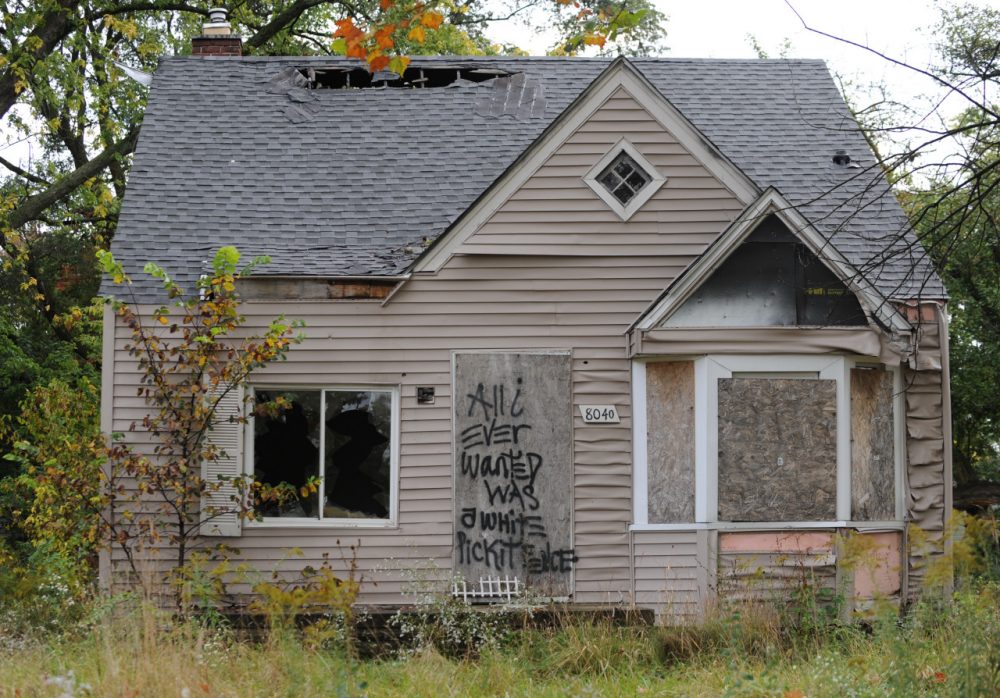 This article is more than 6 years old.
Detroit startup Loveland Technologies is helping the city combat urban blight with "Blexting," a smartphone app that allows volunteers to record pictures and information about the abandoned properties in their neighborhood.
The company's programs and databases give Detroit "x-ray glasses" on its troubled properties, allowing authorities to start rebuilding and investors to find opportunities.
Loveland Tech has created several programs for Detroit's failing infrastructure, including "Blexting" and "Why Don't We Own This?" an app that comprehensively catalogs Detroit's properties and references public documents to determine the owner and their contact information.
Jerry Paffendorf, CEO of Loveland Technologies told Here & Now's Robin Young that an army of volunteers cataloged 380,000 properties and entered other identifying factors like condition and occupancy information.
He says the city is able to make "much more intelligent decisions about how to allocate resources," based on the information.
The survey found about 50,000 vacant structured, and 10,000 that were most likely vacant.
"Once you recognize that scale, then you've got to get more fine-grained about thinking about, of those, which are fire damaged or heavily distressed enough where they have to come down, and which ones can we actually rehabilitate or put on the market?" Paffendorf said. "It's kind of like going from Detroit not having glasses — about how to fix itself — to suddenly being able to see what the problem is."
Guest
Jerry Paffendorf, CEO of Loveland Technologies. He tweets @WELLO.
This segment aired on October 6, 2014.