Birmingham Mayor: 'No-Go' Zone Label Is 'Totally Unfair'
Resume
Louisiana Governor Bobby Jindal is standing by comments he made to CNN about so-called "no-go" zones in European cities, and the accusation that Muslims immigrating to Western countries refuse to assimilate.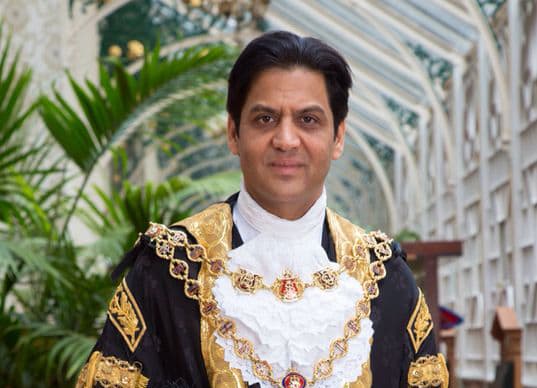 Jindal's comments came just after Fox News retracted similar comments that pundit Steven Emerson made on air, saying: "In Britain it's not just no go zones, there are actual cities like Birmingham that are totally Muslim where non-Muslims just simply don't go in."
The Lord Mayor of Birmingham, Councillor Shafique Shah, responded to the comments in a conversation with Here & Now's Jeremy Hobson.
"I think for someone to make comments like that about Birmingham is totally unfair," Shah said. "Birmingham is a great city, it's a very diverse city, and here we have people from all sorts of backgrounds and religions… It's a place where people don't just tolerate each other, but build friendships."
Though offended, Councillor Shah sees a silver lining. In response to the accusation, citizens of Birmingham came together to defend their home. "In a way," Councillor Shah said, "it's brought people of Birmingham together. They are very proud to be a British citizen and also very proud to belong to a Muslim religion."
"Islam promotes peace and tolerance among communities."
Birmingham is the most populous British city outside of London with nearly 1.2 million residents. According to 2012 census data, about 22 percent of residents identify as Muslim.
Shah is Muslim. After the Charlie Hebdo attack in France, the Department for Communities and Local Government in England sent a letter to 1,000 Muslim leaders encouraging them to demonstrate how faith in Islam can be part of English identity.
"Certainly Islam doesn't promote any kind of violence against anyone," said Shah. "I think these people who are, you know, carrying out these acts of terrorism in the name of Islam, certainly they are not following the religion of Islam because Islam promotes peace and tolerance among communities."
In response to people who do believe that Birmingham is a "no-go" zone, Shah says, "I think they should come and visit."
Guest
This segment aired on January 20, 2015.