U.S. Tennis Association CEO Hopes To Spread Love Of Game
07:55
Play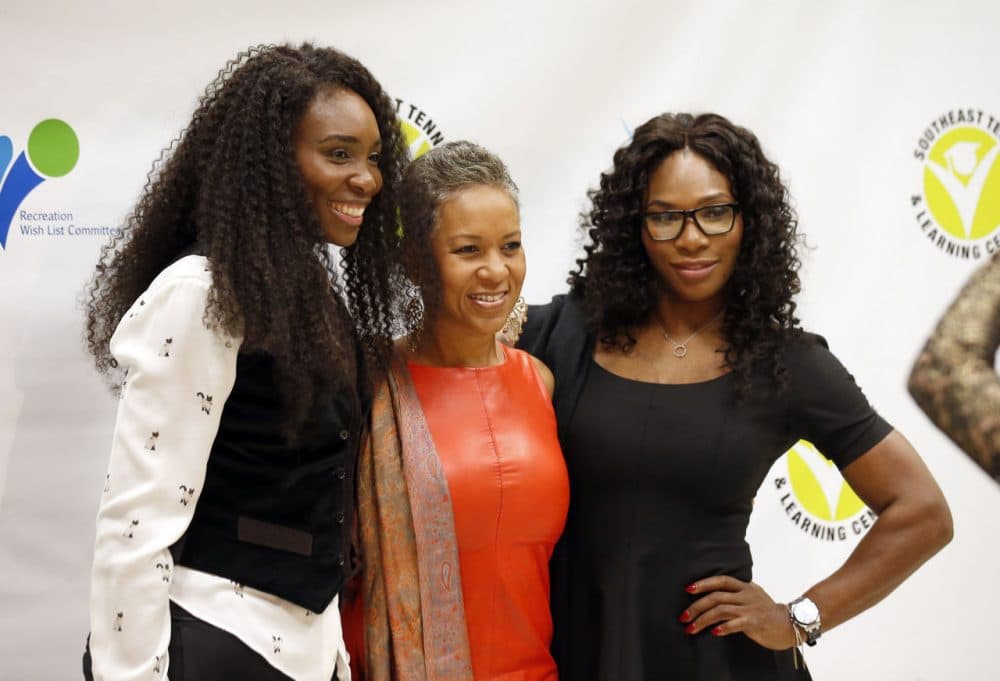 This article is more than 6 years old.
Former professional tennis player Katrina Adams is the first African-American and the youngest person to ever head the U.S. Tennis Association - a position for which she is a volunteer. That's right, she's unpaid. Why do it then?
"It's for the pure love of the game and the passion that we have to want to make a difference," she told Here & Now's Robin Young.
Adams is not just focused on developing the next batch of top U.S. talent, however. She also is working on developing ways to make the game more appealing for some of tennis' youngest and oldest players.
"The biggest challenge is just getting people in the game and keeping them in the game," she said. "We have a tendency to really start to lose some of our super seniors, some of our 70-plus, over time just because of physical ailments, and we are trying to create opportunities for them to stay in the game much longer. We have our 36-by-60-foot courts that we use for 10-and-under tennis, for the introduction of tennis. We're encouraging those older players, those senior players, to use those courts with the lower compression balls."
"We are a traditional sport in an innovative society."

Katrina Adams
Adams said the introduction of smaller courts was a rather large change for the organization.
"We are a traditional sport in an innovative society, and so trying to make change is always a task," said Adams. "When we introduced 10-and-under tennis - when we shortened the courts and had smaller rackets and low compression balls for trying to introduce the sport to youth - a lot of people said we weren't going to succeed."
Adams said she later saw the number of children under age 10 participating in national tennis programs skyrocket.
"You look at baseball: kids don't start on a world-class baseball field; peewee football is on a smaller field," she said. "Tennis was kind of behind the ball there, and now we are right in the forefront of changing and making those developments so that we are a kid-sized sport now."
Even with these successes, Adams said she still sees hurdles she hopes the sport can overcome. Bringing in more Hispanic players to the sport is high on her list of initiatives, as well as making tennis seem more glamorous to young players.
"So many of our athletes have chosen other pathways with football, basketball," she said. "It's not the glamour sport they see with their superstar heroes on commercials all the time with LeBron James and Russell Wilson."
Unlike the MBA, the NFL or the MLB, tennis players are not in a league. Therefore, tennis players are dependent on sponsorships and agents to gain media attention, Adams explained, saying she hopes to work on solving how to give players more of a platform to engage young people.
Guest
This segment aired on March 31, 2015.