'Becoming Steve Jobs' Attempts To Dispel Myths, Chart An Evolution
11:09
Play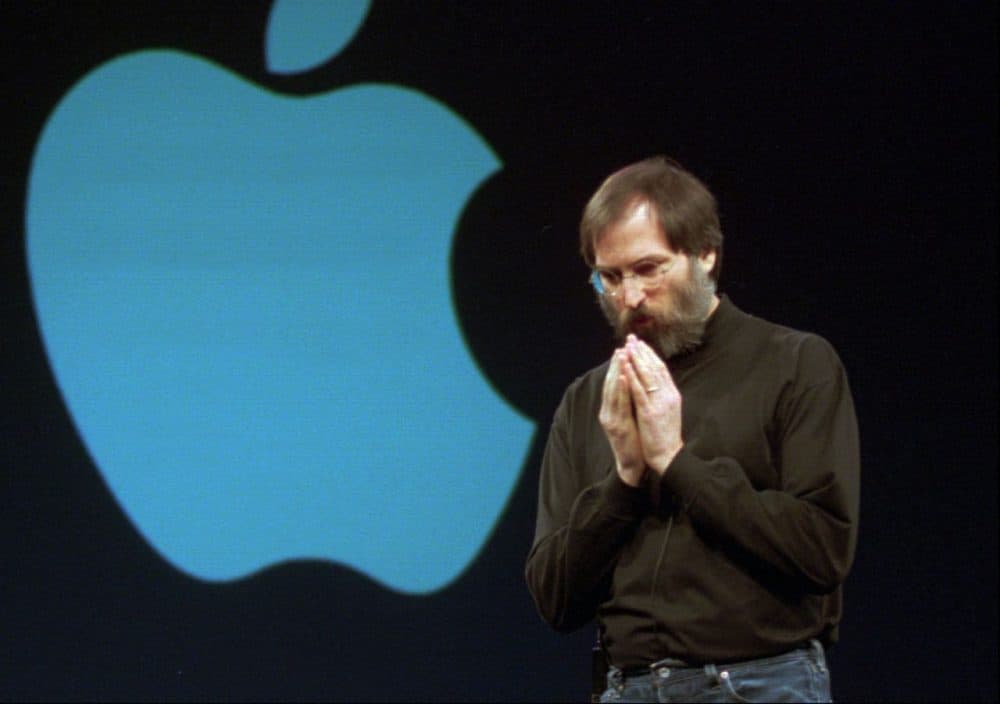 This article is more than 6 years old.
No one questions whether Steve Jobs, Apple's founder and CEO, was a brilliant man. But reams have been written about his cantankerous, rude, brash and sometimes abusive personality.
The 2011 authorized biography "Steve Jobs" by Walter Isaacson - which includes interviews with Jobs, his family, friends and colleagues - was an instant bestseller, but did little to dispel that portrait (which angered and frustrated some of those closest to him).
Now there's a new look at the man who was not only the driving force behind the Apple computer, but also the iPod, the iPhone and the iPad. "Becoming Steve Jobs" by journalists Brent Schlender and Rick Tetzli, doesn't gloss over Jobs' less praiseworthy moments, but contends that the rough-around-the-edges Jobs of the early '80s matured into a more sensitive, savvy and reasonable CEO (and human being) by the late '90s.
The authors say the new biography is an in-depth look at a complex man whose life can't be defined by myths and stereotypes. They join Here & Now's Robin Young for a discussion about the evolution of Steve Jobs.
Book Excerpt: 'Becoming Steve Jobs'
By Brent Schlender and Rick Tetzli
Excerpted from the book BECOMING STEVE JOBS by Brent Schlender and Rick Tetzli. Copyright © 2015 by Brent Schlender and Rick Tetzli. Reprinted with permission of Random House.
Guest
This segment aired on April 1, 2015.