'Heather Has Two Mommies' Turns 25
11:07
Play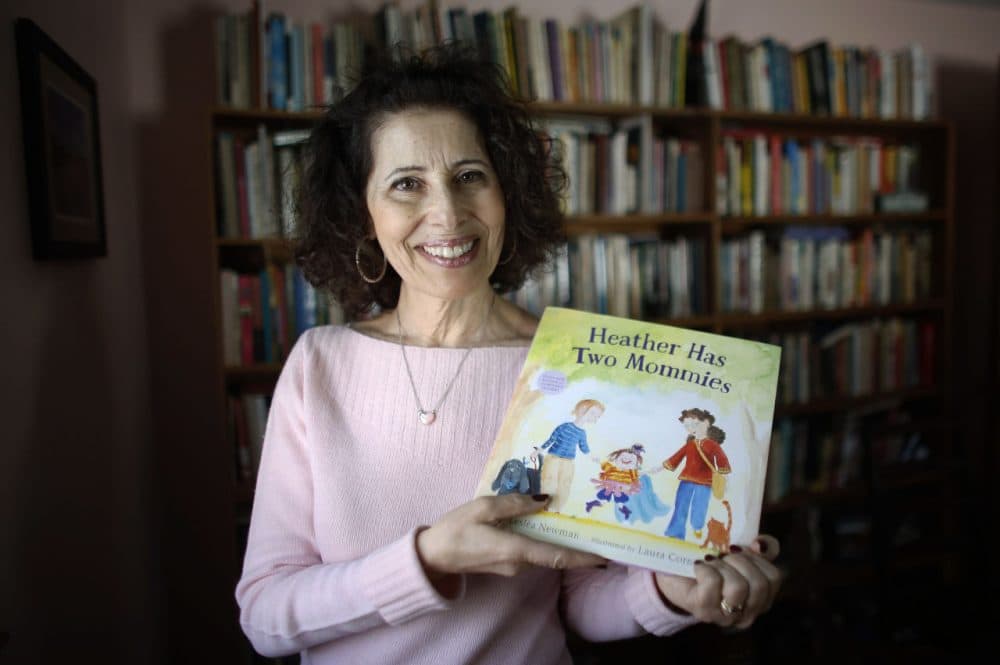 This article is more than 6 years old.
It's been 25 years since Leslea Newman wrote "Heather Has Two Mommies," an illustrated story that follows a little girl named Heather (who has two arms, two legs, two pets and two mommies), as she heads off to her first day of school.
That simple book sparked a not-so-simple backlash. It was the ninth most frequently banned book in the 1990s, and a Texas pastor checked it out of a local library and refused to return it.
Then there was North Carolina Senator Bob Smith, who read from the book on the Senate floor in attempt to pass an amendment to stop federal aid to school districts that "carried programs that promoted homosexuality," an amendment referred to as the "no promo homo amendment."
Despite the protests, the book was hit, especially among young children who were largely smitten by Heather and the book's message that everyone's family, regardless of whether it includes two mothers, grandparents, single parents or two dads, is perfectly normal.
So, 25 years later, with 37 states allowing gay marriage and more moving in that direction, is the book still relevant? Author Lesléa Newman joins Here & Now's Robin Young to answer that question, and talk about the just-released 25th anniversary edition of the book, which includes new illustrations and story updates.
Guest
This segment aired on April 8, 2015.