College Graduates With The Best And Worst Pay, By Major
03:45
Play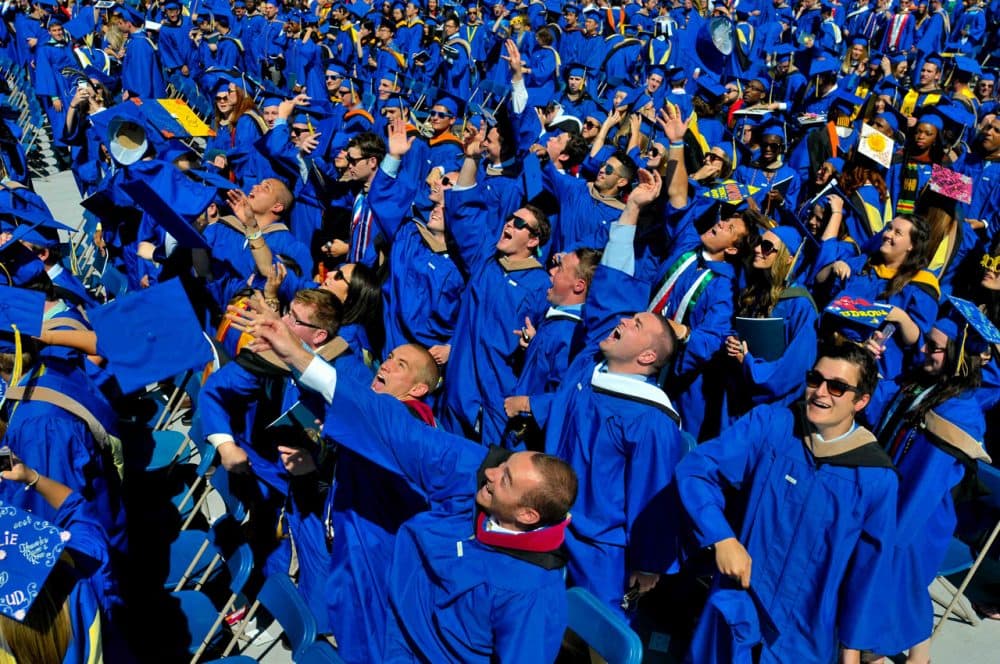 This article is more than 6 years old.
A new report out from Georgetown University's Center for Education and the Workforce breaks down earnings figures by what majors students choose.
In engineering, the median salary is about $80,000 a year. But, what about education majors? They rank at the bottom with a median earning of $39,000.
"We know that data have shown that people with college educations earn more in their lifetimes than those who only complete high school," Jill Schlesinger of CBS News told Here & Now's Meghna Chakrabarti.
This new study focuses on higher education degree earners, but its focus is not simply on which degrees earn people more money. Instead, it also looks at the distribution of annual salaries within those industries.
"So that's why I actually love this report," said Schlesinger, "because it's all about the gray areas... You could be a high-achieving law and public policy person, who earns more than an engineer."
The flaw in our perception of earnings, Schlesinger says, is that "we as a society, we look at that median and we say, 'That's it.'"
However, as the study shows, the highest paid engineer probably still makes a larger annual salary than the highest paid non-STEM professional.
"You're more likely to earn more money if you are a STEM graduate - science, technology, engineering, math," she said. But, Schlesinger has some positive thoughts for liberal arts students, saying, "it doesn't mean that all is lost if you are not so great at those things."
Guest
This segment aired on May 11, 2015.