B.B. King, 'King Of The Blues,' Dead At Age 89
05:22
Play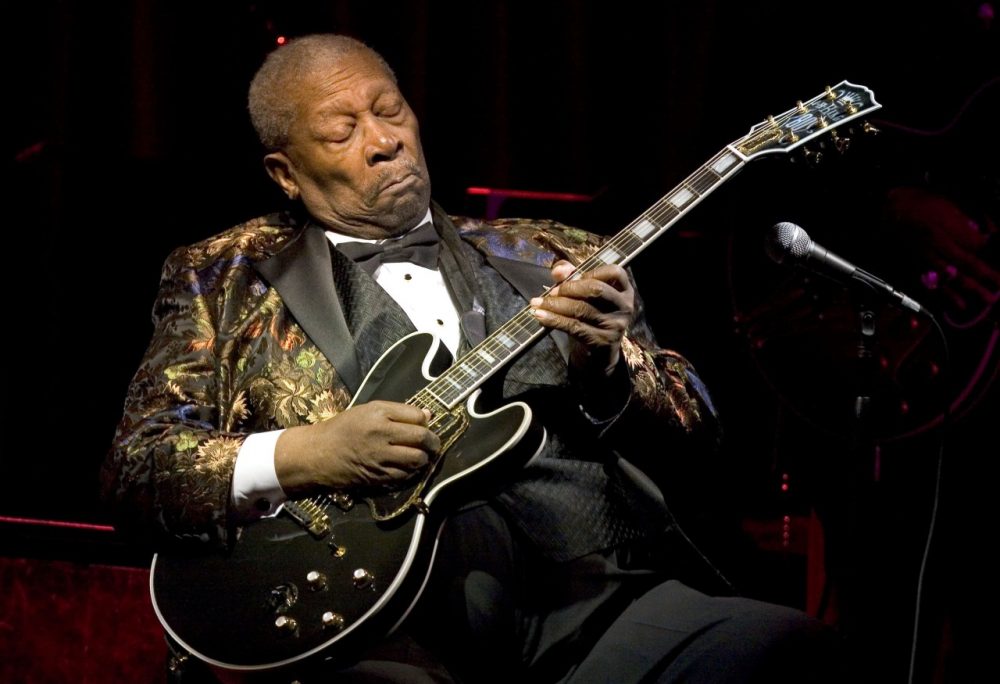 This article is more than 5 years old.
B.B. King, whose scorching guitar licks and heartfelt vocals made him the idol of generations of musicians and fans while earning him the nickname King of the Blues, died late Thursday at home in Las Vegas. He was 89.
His attorney, Brent Bryson, told The Associated Press that King died peacefully in his sleep at 9:40 p.m. PDT. He said funeral arrangements were underway.
Clark County Coroner John Fudenberg confirmed the death.
King's eldest surviving daughter Shirley King of the Chicago area said she was upset that she didn't have a chance to see her father before he died.
Although he had continued to perform well into his 80s, the 15-time Grammy winner suffered from diabetes and had been in declining health during the past year. He collapsed during a concert in Chicago last October, later blaming dehydration and exhaustion. He had been in hospice care at his Las Vegas home.
For most of a career spanning nearly 70 years, Riley B. King was not only the undisputed king of the blues but a mentor to scores of guitarists, who included Eric Clapton, Otis Rush, Buddy Guy, Jimi Hendrix, John Mayall and Keith Richards. He recorded more than 50 albums and toured the world well into his 80s, often performing 250 or more concerts a year.
Songs In This Segment
"Caledonia," written by B.B. King and Lowell Fulson, performed by B.B. King
"Every Day I Have The Blues," written by Emma Anzai, Shimon Moore, and Chris Mileski, performed by B.B. King
"The Thrill Is Gone," written by Roy Hawkins and Rick Darnell, performed by B.B. King
Guest
This segment aired on May 15, 2015.