It Was Not A Good Week For Jeb Bush
11:08
Play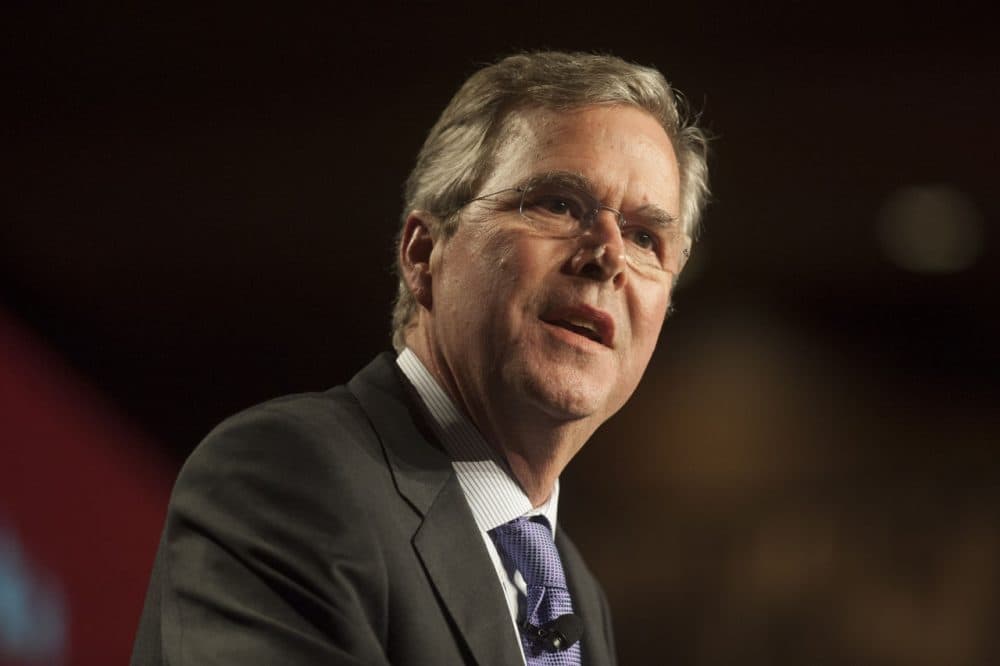 This article is more than 5 years old.
Jeb Bush is under fire this week for a number of comments he's made about the 2003 invasion of Iraq.
It started off on Monday when he was asked by Fox News' Megyn Kelly about whether he would have authorized the war, as did his brother, President George W. Bush. He seemed to have misunderstood the question and the "knowing what we know now" part, and backtracked in an interview a day later on conservative Sean Hannity's radio show.
Then, at a town hall meeting in Nevada, a 19-year-old student confronted Bush on his comment that President Obama created ISIS, saying George W. Bush's actions led to ISIS.
And Jeb Bush slipped and said he's running for president, despite the fact that he has not officially declared his candidacy. White House correspondents Margaret Talev of Bloomberg News and NPR's Tamara Keith look at this and other news in our weekly look at the race for 2016.
Guests
This segment aired on May 15, 2015.