As Feet Grow, So Do These Shoes
05:38
Play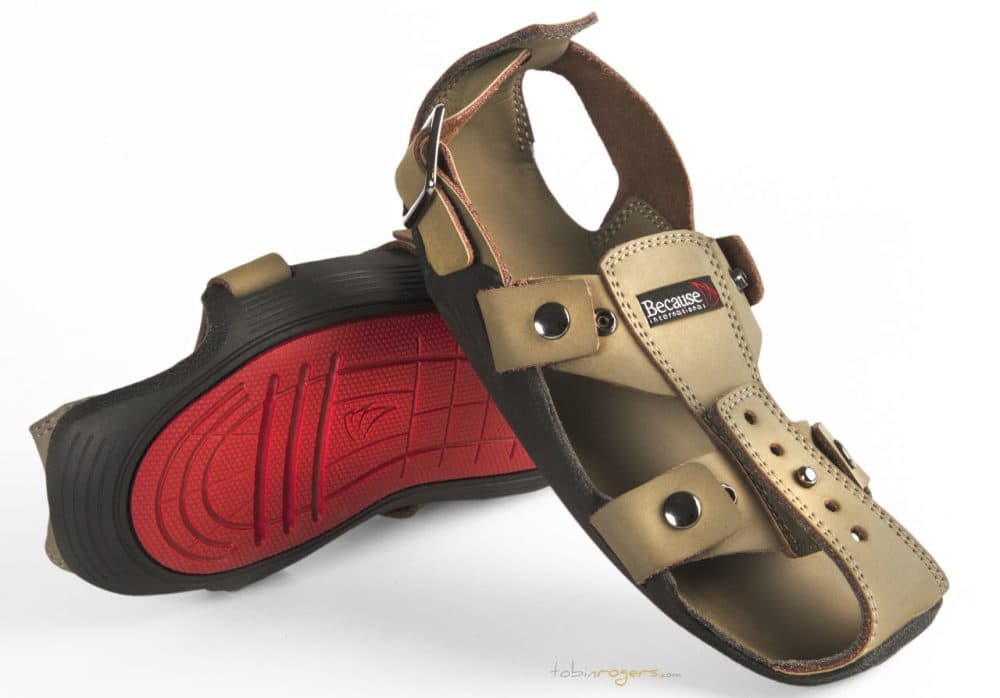 This article is more than 5 years old.
It sounds like something out of a fairy tale: a shoe that grows. But for Nampa, Idaho, resident Kenton Lee, the shoes are the answer to a question he first asked eight years ago after spending time in an orphanage in Kenya.
There, he noticed that children were cutting holes in their shoes to accommodate growing feet, if they had shoes at all.
"That was a lightbulb day for me," he told Here & Now's Robin Young. "I don't know why I hadn't seen it before. I just noticed this little girl next to me in a white dress. She had to cut open the front of her shoes to let her toes stick out. I looked around and so many of the kids has shoes on that were just way too small."
What they needed, he realized, was a shoe that could expand somehow, as their feet grew.
Now, "The Shoe That Grows" is ready and getting rave reviews from its testers in Kenya.
But Lee, who founded the nonprofit organization Because International, says the journey from idea to product was not simple, since had no previous experience in product design or marketing.
"We tried to give the idea away," he said. "We just wanted someone to do this. We didn't really care who did it."
Guest
This segment aired on May 18, 2015.