New Jersey Debates Lifting Ban On Self-Serve Gas
03:30
Play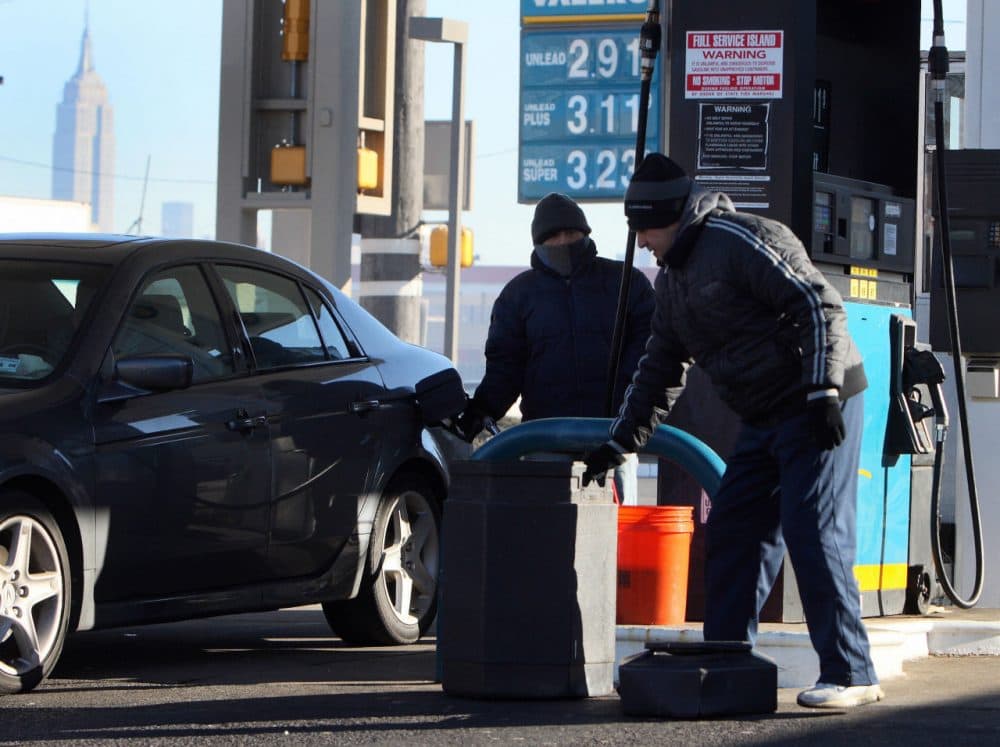 This article is more than 6 years old.
Update 1:20pm: New Jersey's Senate President Steve Sweeney said he will not post the measure for a full vote.
---
Two New Jersey lawmakers have proposed lifting the state's decades-old ban on drivers pumping their own gas. It's provoking heated debate in New Jersey about whether gas station attendant jobs will be lost, whether gas prices will go down and whether older or handicapped drivers will suffer as a result.
Oregon, the only other state with a ban on self-serve gas, is also debating lifting that ban for some rural counties. Larry Higgs, a reporter for The Star-Ledger, told Here & Now's Robin Young that for some drivers in New Jersey, it's a point of pride not to pump their own gas; there are even bumper stickers for sale that read "Jersey Girls Don't Pump Gas."
Guest