France Moves To Vastly Expand Surveillance In Wake Of Charlie Hebdo Attacks
06:46
Play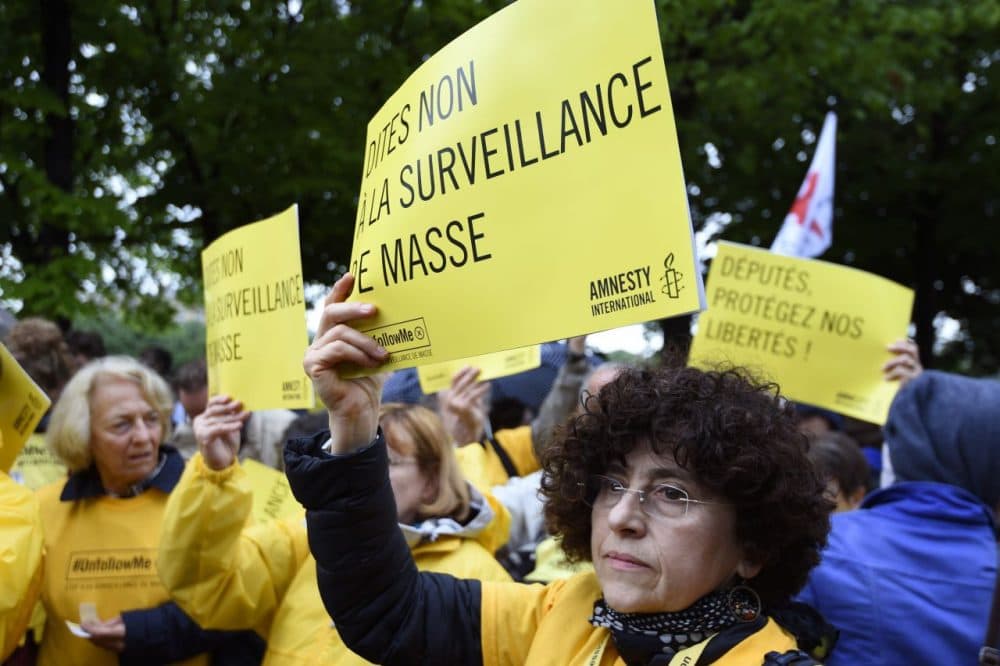 This article is more than 5 years old.
In less than a week, on June 1, key sections of the Patriot Act are set to expire in the U.S., including the sections that authorize the National Security Agency's bulk collection of phone records.
Congress has so far failed to reach a deal to either reauthorize or revise those sections. Although there is still time for a last-minute agreement, an Obama administration official says the government has already begun to shut down the program.
Meanwhile, in France, which has long been critical of the Patriot Act, lawmakers are now moving to vastly expand government surveillance.
Earlier this month, the lower house of French Parliament overwhelmingly passed a bill that would expand the government's ability to tap phones, read emails and gather other kinds of data and intelligence.
This comes just a few months after the terrorist attacks on the satirical magazine Charlie Hebdo and a kosher market in Paris that left 17 people dead.
Here & Now's Jeremy Hobson talks to French journalist and commentator Nabila Ramdani about the new legislation in France, and the debate in that country over balancing civil liberties and national security.
Guest
Nabila Ramdani, French-Algerian journalist specializing in Anglo-French issues, Islamic affairs and the Arab World. She tweets @NabilaRamdani.
This segment aired on May 26, 2015.