What It Takes To Start 100 Restaurants
11:09
Play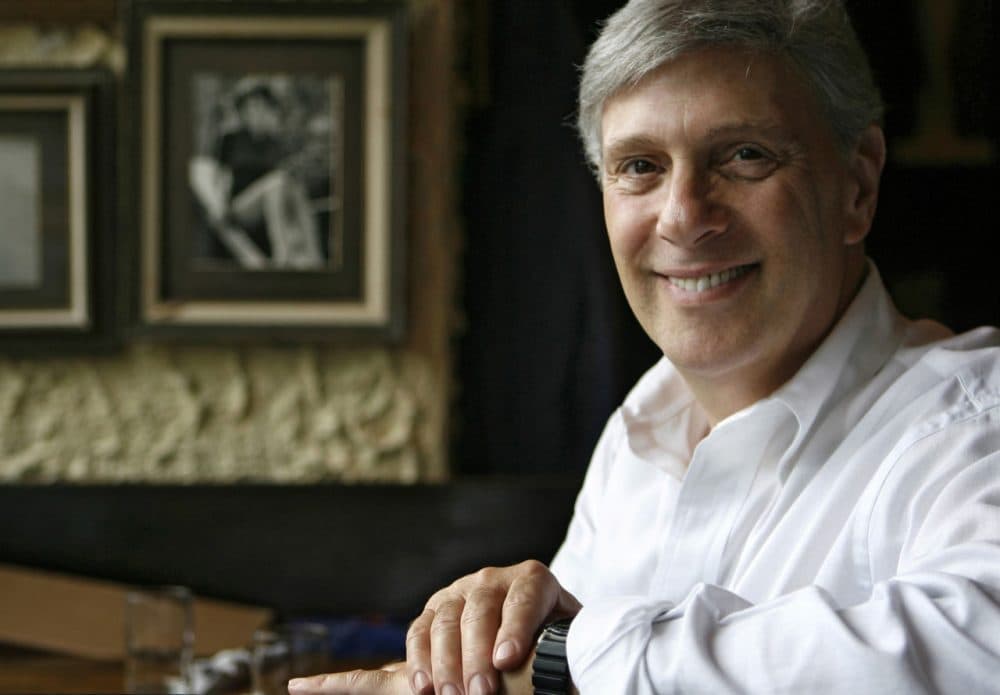 This article is more than 6 years old.
Lettuce Entertain You is the Chicago-based corporation that runs more than 100 restaurants across the country, both fancy and less fancy, from the Michelin-starred restaurant Everest in Chicago to the Asian restaurant and bar chain Big Bowl.
Richard Melman, its founder and chairman, recently won a James Beard Foundation lifetime achievement award. As part of Here & Now's View From The Top series, Melman told host Jeremy Hobson, "I don't stick with mistakes... I realize when I open a restaurant, if I'm 70 percent right, I'm doing pretty good. The key is, for me, to change that 30 percent quickly."
A Lightning Round Of Questions With Richard Melman
How important is service?
"Service is extremely important. I think 44 years ago when we first went into business if you served food that was good, that was almost enough. Today, service is extremely important. In fact, in some instances it might surpass the quality of the food. I always think of the food first, but there are times when the service is just that important."
Do you take offense when a customer sends something back?
"It's hard to offend me in the restaurant business. I don't take things personally, I take it as feedback - which is what it is. Look, we're not a controversial company. If you come in and have a bad meal, I want to make it good. I want to exchange the item or give you refund, or I want to make you happy in the future. We're here to please people."
What's your favorite restaurant you don't own?
"There's a bunch of them that I like. There's a place in my neighborhood - we live in the suburbs of Chicago - it's like a neighborhood steak and chophouse called EJ's. I like that. I like a little dive bar where Gus the owner and I sit and talk. It's called Meyer's Tavern. I go there once a month or so. I've always found that I learn as much from the little single entrepreneurs as the big conglomerates."
How does it feel having just won the James Beard Lifetime Achievement Award?
"It was really funny, a good friend of mine, his daughter-in-law called him from California and asked, 'Is Rich Melman dying?' And he said, 'No, I just saw him. Why?' And she said, 'Well I just read in the California paper that he won a lifetime achievement award. Does that mean he's at the end of his life or retiring?' And he said, 'I don't think so, but I'll call him.' And he called me and we laughed. So partially I thought about that: Is this the end of my career? I don't feel that way. I feel energetic, and I've got a lot of things I still want to do. Lastly, I felt very grateful to the James Beard people for doing it, realizing it's a wonderful honor. But the next day I woke up at 6 o'clock, like I usually do, and went back to work. I'm really very much in the here and now and concentrating on what I do on a day-to-day basis."
What would you want to open next?
"Well I'm not going to tell you all the things I'm going to do, but we're opening a restaurant called RPM Italian, which we have one of in Chicago, and that's going to be in Washington D.C. Most of them are duplications right now, but I have two new things that I'm working on that I'm not going to tell you."
Guest
This segment aired on June 8, 2015.