Oil And Gas Industry Pressures Texas Town To Overturn Fracking Ban
05:55
Play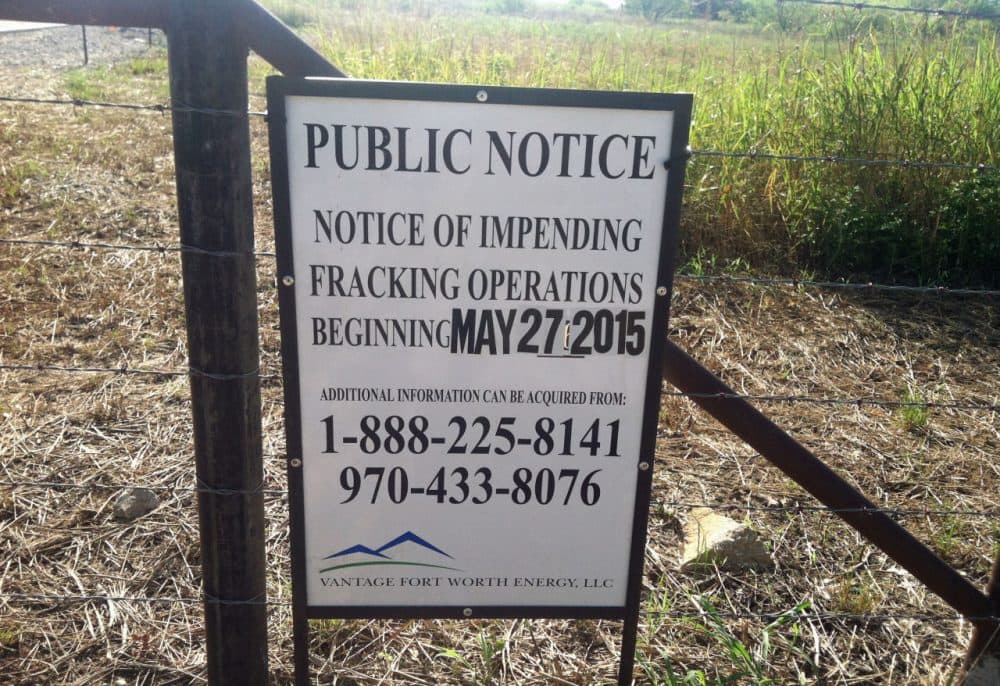 This article is more than 5 years old.
When Denton, Texas, voted to ban fracking in the town last year, the state's oil and gas industry jumped into high gear. The day after the vote, the industry and the state filed lawsuits against Denton. The Texas legislature also passed legislation that stops local governments from regulating most drilling. From Here & Now contributing station KUT, Mose Buchele explains how this "ban on the ban" came about and why Denton just overturned its fracking ban.
Reporter
This segment aired on June 26, 2015.