Jindal Joins Race, Candidates React To Court Rulings
11:13
Play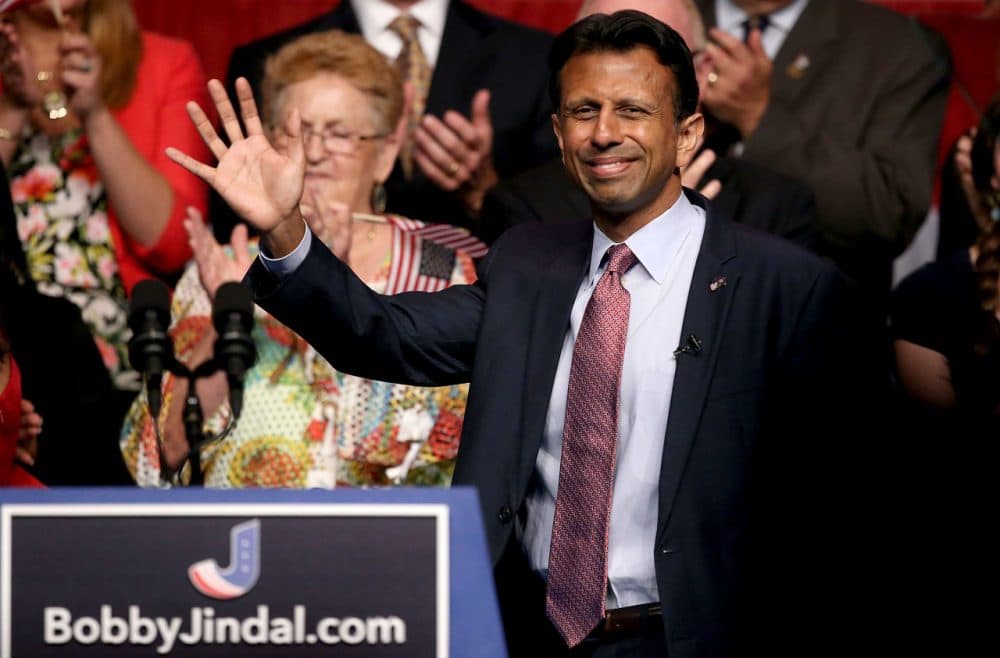 This article is more than 5 years old.
This week in 2016 politics, Louisiana Governor Bobby Jindal became the 13th Republican running for president. Republicans came out in favor of removing the Confederate flag from near the South Carolina State House, and against the U.S. Supreme Court's ruling on Obamacare.
Bernie Sanders is polling close to Hillary Clinton in New Hampshire. And Donald Trump says he'll sue Univision for taking the Miss USA and Miss Universe pageants off the air because of comments Trump made disparaging Mexican border-crossers.
That's just some of the 2016 news our weekly political roundtable will take up. Here & Now's Robin Young is joined by Jesse Holland of the Associated Press and Katie Zezima of The Washington Post.
Guests
This segment aired on June 26, 2015.