As Greek Government Falters, Food Relief Put In The Hands Of The People
05:47
Play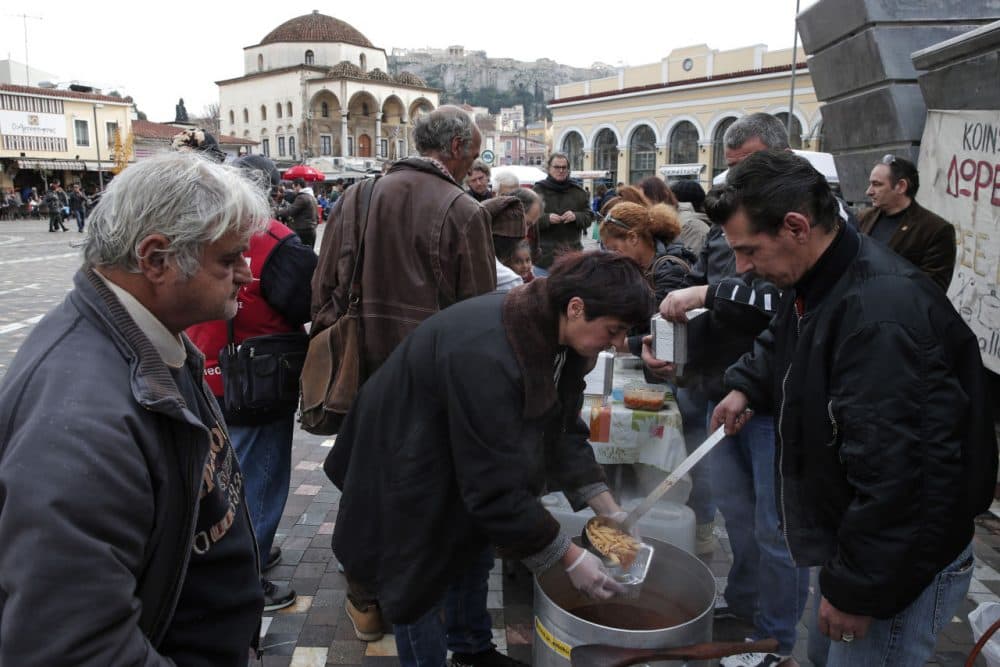 This article is more than 5 years old.
As the world awaits the results of Greece's public vote this Sunday on whether or not they want to remain in the eurozone, the stalled Greek economy has put new pressure on Greek citizens, particularly in the area of food.
About 18 percent of Greek citizens need some kind of food aid, a number that has doubled since 2007. With closed banks, shuttered aid programs and frozen imports, the Greek government is not offering much to citizens in the way of relief.
In their stead, however, a number of private groups organized by the Greek people have essentially taken over the process of making sure Greeks are fed. Known as "solidarity groups," these NGOs and charity organizations want to make sure that in the absence of firm government, the people still have support.
Alex Theodoridis is the co-founder of Boroume, a group that connects food donors to aid organizations. Boroume distributed half a million meals around Greece during the first three months of this year. Theodoridis joins Here & Now's Meghna Chakrabarti to discuss what he calls "Civil Society 2.0."
Guest
This segment aired on July 3, 2015.