Could ISIS Help Israel Forge Better Relations With Hamas?
08:28
Play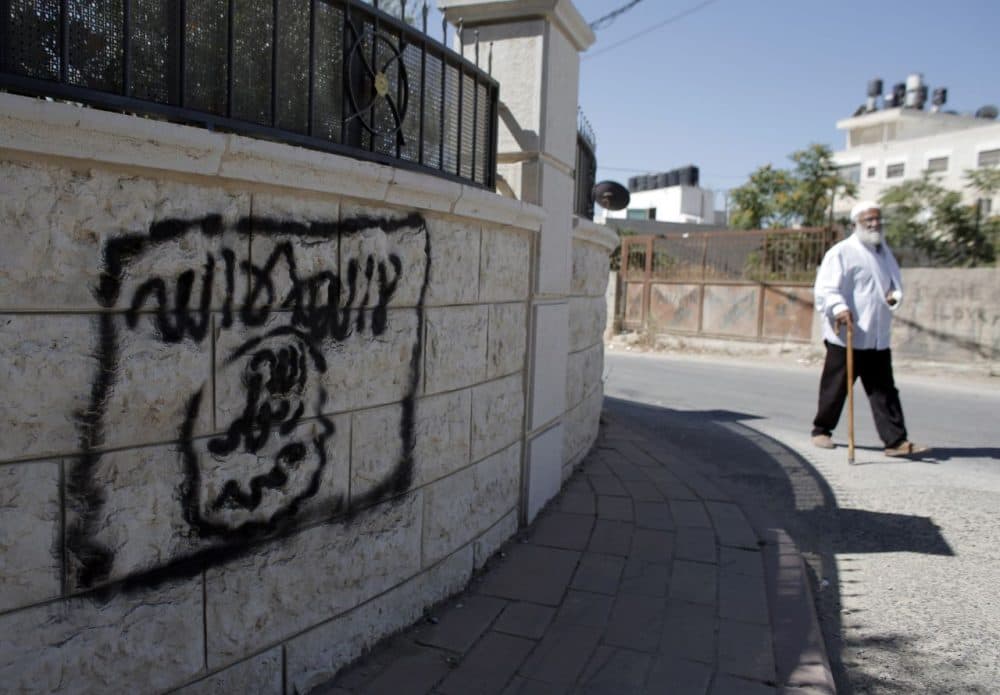 This article is more than 5 years old.
Six Israeli men - four of them school teachers - are being investigated by Israeli officials after they were arrested this week on charges of supporting ISIS. Police say the men are all residents of a Bedouin village in the West Bank, and that one of them would regularly sing songs of praise about ISIS to his elementary school students.
There have been other arrests as well. In January, seven Israeli Arabs were accused of trying to set up a local ISIS cell; another Israeli Arab man from Nazareth was charged with fighting with ISIS in Iraq. Prime Minister Netanyahu warned recently that ISIS was on the Egyptian border with Israel, after a group claiming allegiance with ISIS killed dozens of Egyptian soldiers in the Sinai.
A debate has erupted in the Israeli press, between those who say that ISIS poses a serious threat, and those who say it doesn't, including the newspaper Ha'aretz, which published an opinion piece titled "Why the Islamic State isn't in any rush to attack Israel." Others have gone as far as saying that a mutual distrust of ISIS is creating new, if subtle, regional alliances with Israel.
Historian and author Mark Perry joins Here & Now's Robin to discuss the realities of ISIS and Israel.
Guest
This segment aired on July 10, 2015.