Activists Block Icebreaker Ship Bound For Alaska Drilling Operation
05:34
Play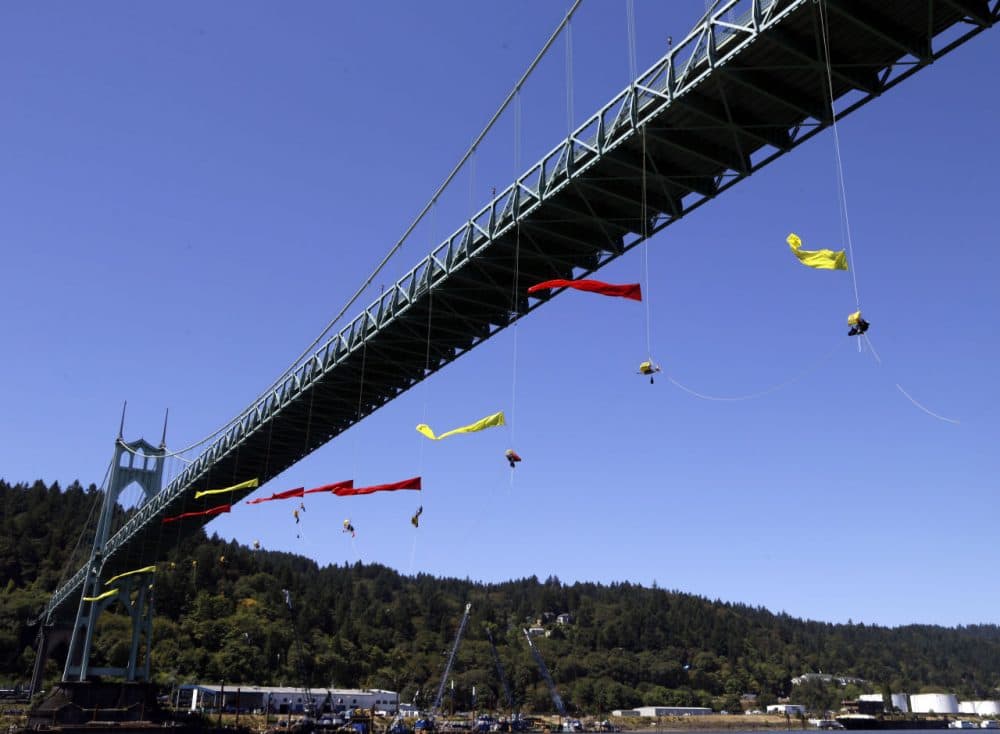 This article is more than 5 years old.
Thirteen anti-drilling activists suspended themselves from the St John's Bridge in Portland, Oregon, to block an icebreaker headed for a drilling operation off the coast of Alaska.
The Royal Dutch Shell icebreaker, Fennica, was in port for repairs and left drydock on Wednesday. As it was attempting to leave the port, it turned back as it approached the protesters.
Georgia Hirsty, one of the 13 activists suspended from the bridge, joins Here & Now's Robin Young to talk about the group's protest.
"The Shell rigs that are there right now can't actually begin drilling for oil until a mission critical piece of equipment — the capping stack that's on board the Fennica - arrives," Hirsty said. "So by blocking the Fennica, we're effectively stopping Shell from drilling in the Arctic. So every moment that we stop this ship form leaving, is another moment that the Arctic is safe from drilling. And hopefully it's long enough to at least get through this season without them drilling in it."
Guest
This segment aired on July 30, 2015.