The Rare Blue Moon Isn't Blue
04:11
Play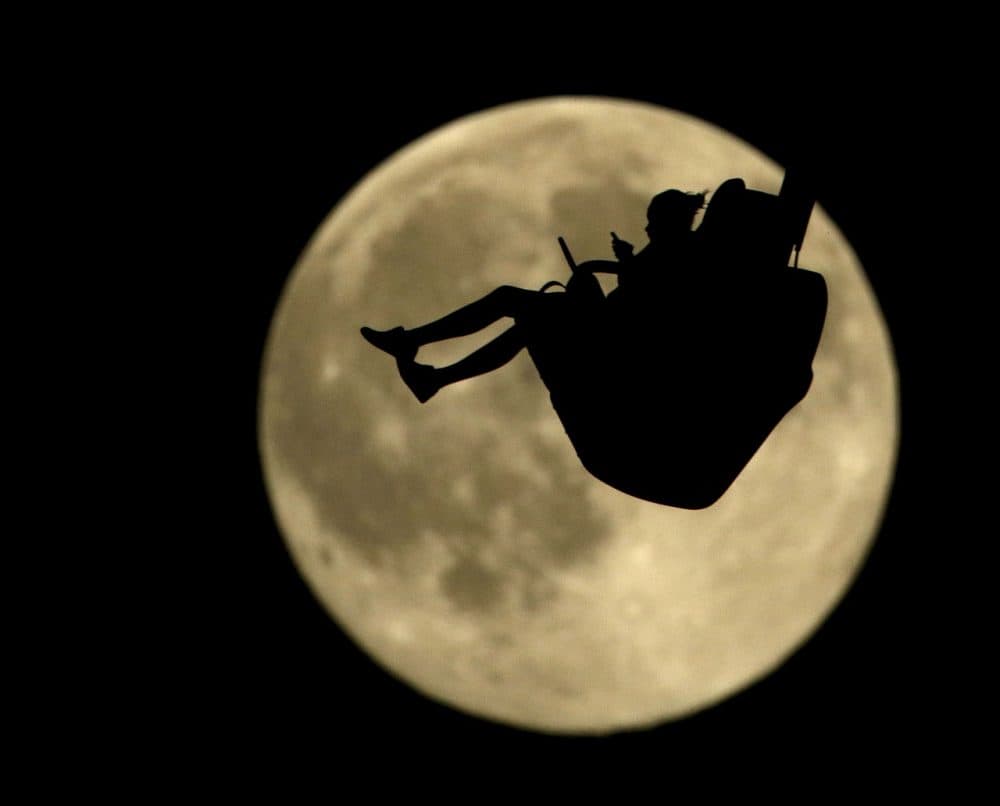 This article is more than 5 years old.
Friday's blue moon is a rare event, but not because of its color. According to the modern definition, a "blue moon" simply means a second full moon in the same calendar month. As blue moons do not occur often and its the third of four full moons this summer, star-gazers are rejoicing.
So what should we be looking for in the night sky Friday? Kelly Beatty, a veteran space and science reporter and senior editor of Sky & Telescope magazine speaks with Here & Now's Jeremy Hobson and Robin Young to give us a heads up.
"It's a blue moon now, because it's the second full moon in this month," Beatty said. "It takes 29-and-a-half days to go from full moon to full moon. Every once in a while - once every three years or so - you'll get two in one month. That's what everyone thinks of as a blue moon. But it's not blue, it's a relatively rare event. You know, 'Once in a blue moon, I'll win the lottery.'"
Guest
This segment aired on July 31, 2015.