What Is It About Cecil That Makes People Care?
05:48
Play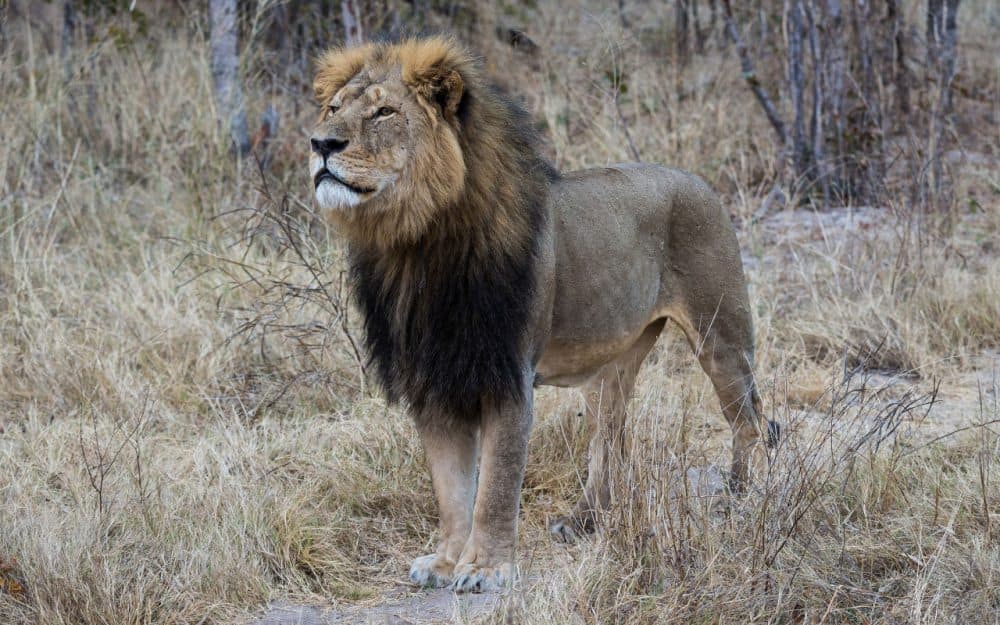 This article is more than 5 years old.
The killing of Cecil the lion was not the only shocking poaching incident in Africa this week.
There was also the slaughter of five elephants in a protected park in Kenya on Monday night. The hunters left the mother and her five calves to die after cutting off their tusks, and other elephants gathered to wrap their trunks around the carcasses and mourn, as elephants do.
But conservationists at the Tsavo West National Park are asking why there isn't more outrage over the deaths of these elephants, especially because elephants are a species on the road to extinction.
So why do we care so much more about one animal than another? Here & Now's Robin Young discusses that question and more with animal science professor and author Temple Grandin.
"Cecil had a name, for one thing. This was a lion that everybody knew," Grandin said. "But this dentist is really terrible. This guy has a history of game violations. Trying to kill a lion with an arrow, that's totally cruel."
People also tend to be drawn to animals like lions because of their size, beauty and behavior, Grandin said.
"Lions are really majestic. Ever since I was a young child they've been called 'the king of the jungle,'" she said. "There's also people interested in Cecil's family. Cecil was an older lion and had a pride of his own, and another thing that upsets a lot of people - and it's a very nasty thing about lion behavior - is when the head of the pride leaves and a new lion takes over, it kills all the babies from the previous pride. You have to stop the demand for animal parts, and I think it's really important to get those trades cut off."
Guest
This segment aired on July 31, 2015.