Writer, Director Tells Of Growing Up With Bipolar Dad In 'Infinitely Polar Bear'
11:07
Play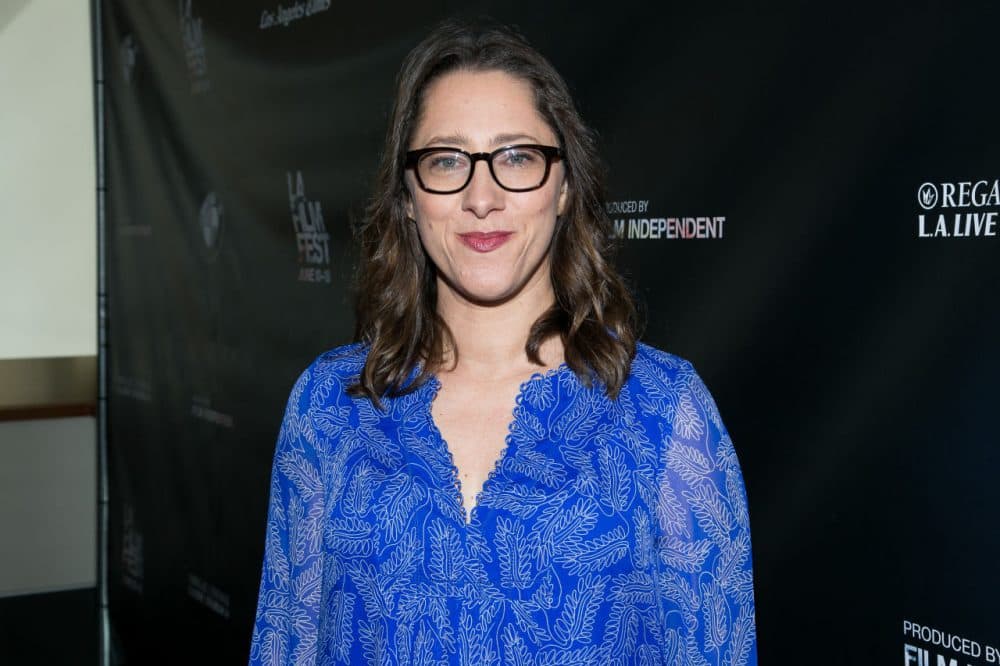 This article is more than 5 years old.
Maya Forbes and her younger sister, China Forbes, now lead singer of the band Pink Martini, grew up in the 1970s in Cambridge, Massachusetts. Their father, Cam, was a scion of one of the oldest Brahmin families (their cousin is Secretary of State John Kerry), yet when their dad had a mental breakdown, the family money was tied up in a trust, so their mom went to New York to get a degree, and the girls were raised by their eccentric dad.
Maya talked with Here & Now's Robin Young about making her new film, "Infinitely Polar Bear," and living with a loved ones with mental illness at the Woods Hole Film Festival in Falmouth, Massachusetts, with many Forbes family members in attendance.
Interview Highlights: Maya Forbes
On the importance of telling her family's story
"I guess I hesitated because it took me a long time to dive into this, but once I started writing it, I wanted to try be truthful to the experience and to the love that there was in my family but, you know, also the struggles. I put everything, all of my feelings, into the script. The ambivalence, and the anger, also the love, and the worry, all of it. "
On the film's relevance to children of people who are mentally ill
"When I was writing it, that was something I was thinking about which is that obviously it was rated R and I've had little kids, 10, 12-year-olds, say, 'Why is it rated R? I mean, it sounds familiar to me.' It's wonderful to know that you are not alone and that you have an experience that seems so painful to you, but that other people are struggling with the same things."
On the title of the film
"My sister and I were in college, and after we had moved out of the house, he had a harder time staying stable. And he was in a manic episode, and we had to take him to McLean [Hospital], and as he was filling out the intake form it said, 'Have you ever been diagnosed with anything?' You know, manic depression, schizophrenia, other. And he circled other and he wrote 'infinitely polar bear.' And what was so potent to me was that—I think—after 30 years of being diagnosed with different things, because the doctors were trying to figure out maybe you're schizophrenic, maybe you're manic depressive, you know, we don't always know. But being diagnosed with labels that have a negative connotation, he wanted to give himself his own label, which was positive and expansive and silly, which was more, I think he felt,  reflective of who he was."
Guest
This segment aired on August 13, 2015.