ISIS Beheads Prominent Syrian Archaeologist
04:41
Play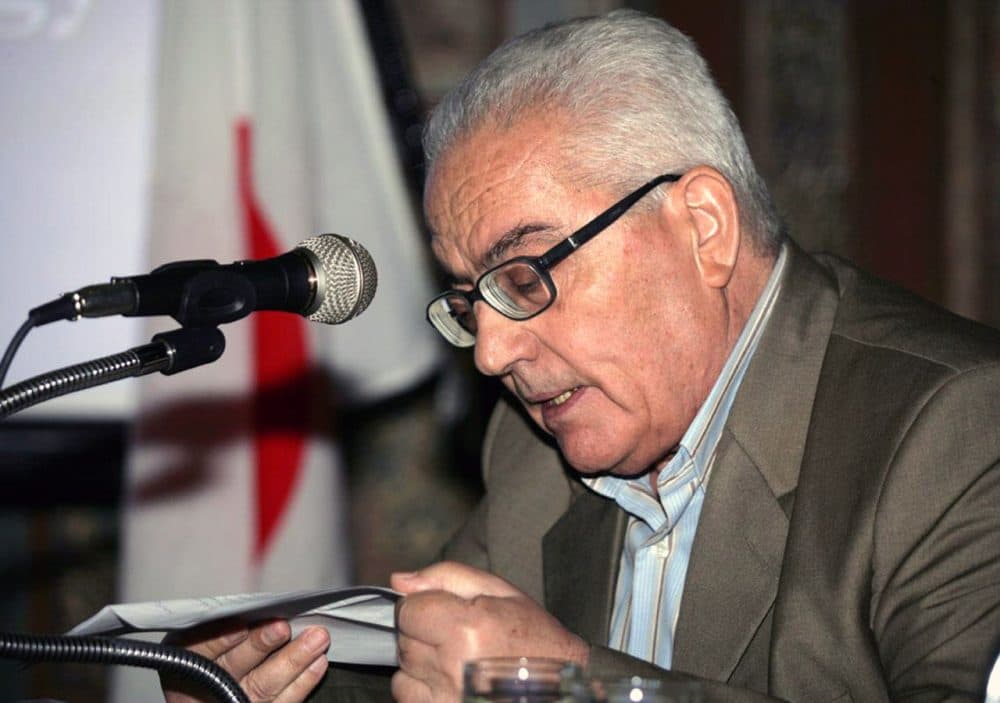 This article is more than 5 years old.
Islamic State militants have beheaded the most prominent Syrian government archaeologist in the ancient Syrian town of Palmyra. A sign on 81-year-old Khaled al-Asaad's body calls him an apostate and a supporter of the regime of Syrian President Bashar al-Assad.
Amr Al Azm, a history professor at Shawnee State University in Ohio and a member of the Syrian opposition, spoke with Here & Now's Lisa Mullins about Khaled al-Asaad.
"If you want to understand who Khaled was, think of someone who's lived his entire life in Palmyra, who's dedicated his entire life to working in the city," Al Azm said. "That huge repository of information is now lost to us."
Guest
This segment aired on August 19, 2015.